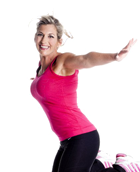 There is nothing more difficult than trying to slim down and achieving a perfectly fit body. You can either undergo body contouring sessions or do it the slow and traditional way—exercising! It is bad enough that you need to be patient about it simply because you cannot instantly have solid six-pack abs, but you also have to turn your head from all the temptations around, such as delicious desserts and a nice long nap instead of a morning jog. Though it has proven to be a challenge to people, there are ways of simplifying weight loss naturally. Below are some examples of such techniques:
FIND A FRIEND TO WORK OUT WITH YOU
To cut down on body contouring cost while receiving the same degree of efficiency when it comes to weight loss, you can hit the gym and exercise. However, it can be dragging because, after all, nobody wants to get up early in the morning, get dressed, and walk down the street just to exhaust oneself by lifting weights and running. The secret to eliminating such a thought is by inviting a gym partner or a friend to come and work out with you. Your companion will give you enough drive to fuel you in overcoming such negative thoughts and start slimming down.
WATCH LESS TV
Rather than just sitting on the couch all day as you click on the remote to switch channels, you can get up and start working out. That or you can visit the clinic for body sculpting sessions for more advanced methods of slimming down. Studies show that by watching a lot of TV, you not only stop losing weight through lack of movement, but you also gain more. When you watch TV, you don't sweat much because there is not much effort involved, plus your bowl of buttered popcorn and can of soda sitting beside you adds  to the damage.
LESS NIGHT OUT AND MORE OUTDOOR ACTIVITES
Try not to accept invitations from your friends who frequently want to visit bars and fill their tummies with booze. Instead, ask them on a weekend trip where you can enjoy nature and have a good amount of exercise at the same time. This way, you can trim down your muffin top and flabs just as quick as you do when you avail of body shaping sessions. You can try out several kinds of outdoor activities that can get your adrenaline pumping, such as mountain climbing, whitewater rafting, and surfing. Inviting your friends and family won't just help you lose weight but also establish a stronger bond or connection with them.
DRINK WATER BEFORE EVERY MEAL
A few glasses of water before each meal can help you decrease the amount of food you consume. Since your stomach already has content, it loses space or storage for more food. Be careful not to do this too much, however, because you might end up not receiving the right nutrition for your body. It is always better to give your body the vitamins and minerals from healthy food than not eating at all.
To know more about body contouring sessions, click here to contact us.