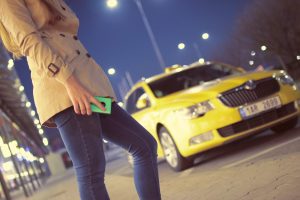 When you hear someone say that she is no longer happy with her body and wants to have body shaping treatment, judgment should not be handed out immediately. Some people think that worrying too much about how you look is just vanity speaking. Some even argue that it is not important if a person is overweight as long as he or she is happy. While we agree that each of us has the right to decide about how we look, we also have a responsibility to our loved ones and to ourselves to be better people and that includes being healthy. And being healthy means not being overweight and not having too much excess fat in our body.
Having a nicely shaped body is not only good for the health but it is also great for our psychological well-being. People who are overweight become insecure. When they were young, they probably get teased by their classmates and are often the butt of a joke. As young persons, they start thinking that they are not good enough and that they do not deserve the good things in life except for good food. They carry this mentality as they grow older, they become shy and this hinders them from being successful and becoming the awesome the individuals that they were born to be.
To help boost the confidence of many individuals, a body shaping treatment could be the solution. What is it and how does it work? The body shaping treatment is a non-invasive treatment to help us lose extra fat that is stored in the body. The tummy area, thighs, love handles, waist, and hips could all be specifically targeted. It uses a massage technology partnered with ultrasonic treatment to help burn fat faster. This type of treatment is becoming more popular because it is non-invasive yet proven to make you lose unwanted fat. There are no known side effects of this treatment so you can be sure that it is safe.
Trying to achieve the body that you want is no longer just a dream. Some of us just do not have the time to run a few miles a day or always prepare healthy meals. Although it is advisable that you do these two things however like we said, no one has the time every single day. But with the help of a body shaping treatment, you can get rid of fat that could cause diseases.
Learn more about BodySmart's body shaping treatment here and give us a call. We would love to hear from you and help you boost your confidence as well as help you have a healthier body.