International Women's Day 2020 campaign theme is #EachforEqual
An equal world is an enabled world.
Individually, we're all responsible for our own thoughts and actions – all day, every day.
We can actively choose to challenge stereotypes, fight bias, broaden perceptions, improve situations and celebrate women's achievements.
Collectively, each one of us can help create a gender equal world.
Let's all be #EachforEqual.
Technology has shown many wonders in the field of healthcare. If you have been facing difficulty with your fitness routine, it has got this covered for you too. HYPOXI is one of the solutions which doesn't require too much effort on your part.
You will be able to see the desired results in very few sessions. HYPOXI devices are available everywhere and are gaining importance in the lives of fitness seekers. If you are one of those, you need to gain some awareness of their capabilities of the HYPOXI treatment by various machines.
This article aims to shed light on the capabilities of HYPOXI devices that make them effective for your fitness regime.
4 Capabilities of HYPOXI which facilitate fitness routine
HYPOXI based treatment requires both the physical training and therapy to facilitate you in your fat loss goals.  HYPOXI treatment combines a routine of low impact exercise with the use of technology and a healthy diet. It burns fat, improves circulation, prevents and reverses some diseases, reduces cellulite as well as water retention.
It is very effective, and thus many people in the UAE have been suggesting them to their friends and families in recent times. If you live there, you can also get HYPOXI treatment in Dubai from a reputable source. The treatment facilitates you with its following capabilities:
1. Assistance during plateaus of the fitness regime
The fitness regime is hard on many people. For some, there are a lot of highs and lows. For others, there are big leaps that require you to step out of your comfort zone. The HYPOXI treatment has a multifaceted approach towards fat loss efforts.
Thus it makes it easier for you to overcome the plateaus that come your way during your fitness regime. When you are aiming for a targeted fat burning, it comes handy by improving the level of absorption of mineral in your body.
2. Helps reduce the lactic acid accumulation
When the human body exerts as a result of high-intensity exercise, lactic acid accumulates in the muscles. This produces a burning sensation within the muscles. Lactic acid is a byproduct of anaerobic metabolic activity.
This kind of metabolism takes place when the body is producing energy without using oxygen.   HYPOXI encourages low-intensity exercise and is a non-invasive method of melting excess fatty tissues. It decreases pain by eliminating the inflammation caused due to lactic acid deposits. Thus this treatment is helpful in the reduction of the accumulated lactic acid.
3. Stimulates lymphatic system
The lymphatic system is the system of blood vessels that a human body contains. With excess fat and toxins in the body, the flow of blood in these vessels can face hindrance. With a lack of ease of flow of blood, you may have a deteriorated rate of blood circulation than you require for a healthy life.
HYPOXI lymphatic drainage machine helps improve lymph flow and destroy fat cells. Thus HYPOXI treatment stimulates the lymphatic system and takes you a step closer to your fitness goals achievement.
4. Skin tone improvement
Skin tone is one of the least discussed areas in fitness, but it is very closely related to it. If you feel your skin tone has been affected by your low fitness levels, your concern is justified. HYPOXI treatment helps oxidize the toxins through your skin as well.
Thus you get better, rejuvenated skin. It also reduces the cellulite formed under your skin and helps get rid of the orange peel effect apparent on various areas of your skin. Thus, HYPOXI treatment can help achieve balanced and improved skin tone.
Looking forward to getting HYPOXI treatment?
HYPOXI is a very useful gift that technology has brought forward. It promotes your body metabolism and detoxes your body. It also reduces the chances of the development of any kind of cancer in your body. With a higher stimulation of your immune system, it enables you to be less vulnerable to common diseases as well as strokes.
It is a non-invasive treatment that reverses the degenerative diseases and purifies your blood. It also improves the rate of metabolic activity, thus elevates the chances of losing hundreds of calories within half an hour of the HYPOXI session.
Owing to its countless health benefits and effectiveness in gaining success in fitness goals achievement, people in Dubai have been rushing towards centers offering this treatment. If you live there, you can also go to such a clinic for getting treatment of HYPOXI Dubai to ensure you get another step closer to your fitness goals.
The results may vary depending on an individual's age and inherent factors, and the treatment is not a substitute for the consultation of a medical practitioner. You must seek expert advice to be on the safe side.
Here's to a healthier and happier life ahead!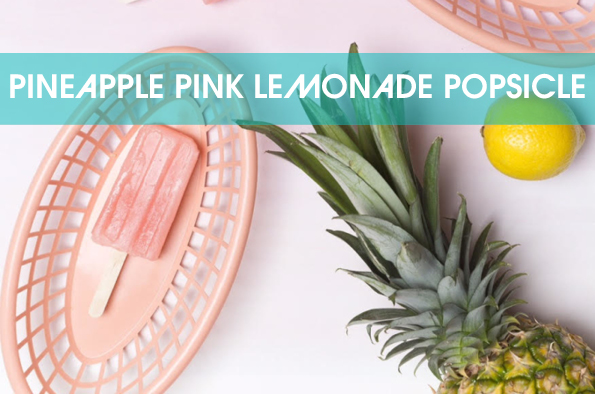 Ice pops are to summer as hot chocolate is to winter. They're an essential cool-down treat and there's nothing more refreshing than an icy cold treat when soaking up some vitamin D.
Ingredients:
20 oz can pineapple tidbits
1/4 cup pink lemonade mix
1 cup water
Preparations:
Boil together in a sauce pan till pineapples take on pink color and let cool.
Blend together and fill molds.
Freeze and enjoy!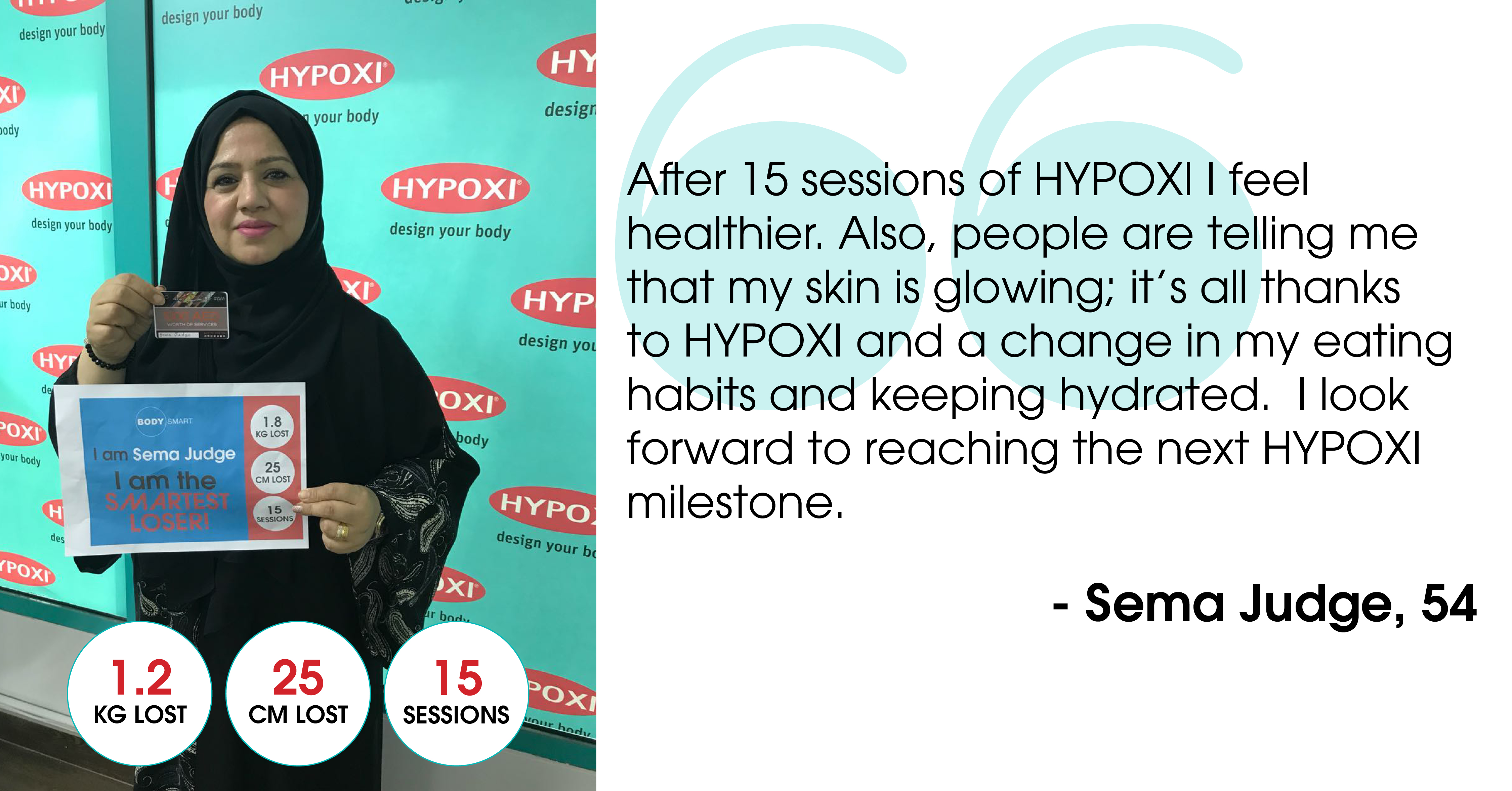 Meet our Smartest Loser, Sema Judge who works at the Ministry of Education and struggled to find the motivation to exercise. On many occasions, her doctors advised her to exercise to prevent the onset of diabetes and heart disease that runs in her family.
 "I tried to start a walking regime every day, without success – it lasted only a few days. I was not happy with the way I looked. The sedentary lifestyle accompanied with eating on the run created disastrous results for my mind, body and health. What was my shape like – don't ask, let's just say I was not happy!"
FIRST IMPRESSIONS
Trying to overcome her unhappy state of mind, Sema browsed through the internet and found out about HYPOXI in BodySmart. Intrigued, she read more about the technology-based exercise that HYPOXI offers.
"I wasn't sure about how HYPOXI would deliver the results it proposed to deliver. The free trial helped me understand how the process works, yet, it still seemed too good to be true. However, I am willing to give everything a try and with that, my HYPOXI journey began."
THE RESULTS
Sema decided to begin HYPOXI because it seemed to be a less taxing option in terms of physical exertion. She combined the S120 with Dermology and was surprised that she lost 1.8 kgs and 25 cm in just 15 sessions of gentle exercise.
"My results were amazing – I couldn't believe the change in the shape of my body in such a short time. I even got to enjoy a 20 minute nap during my Dermology sessions."
Sema also shares that the most important result is that she feels healthier. "I noticed that my energy levels have increased, my outlook on life is brighter and I began to re-introduce my old wardrobe, which was sitting in my closet unused. Thanks to HYPOXI and the support I receive from both my coaches throughout the program."
Health is wealth; so make sure you set aside some time to keep yourself active and take note of your food portions. Let us help and motivate you on your weight loss journey with 30 minutes of gentle, technology-based exercise for targeted fat loss. Book your FREE TRIAL today!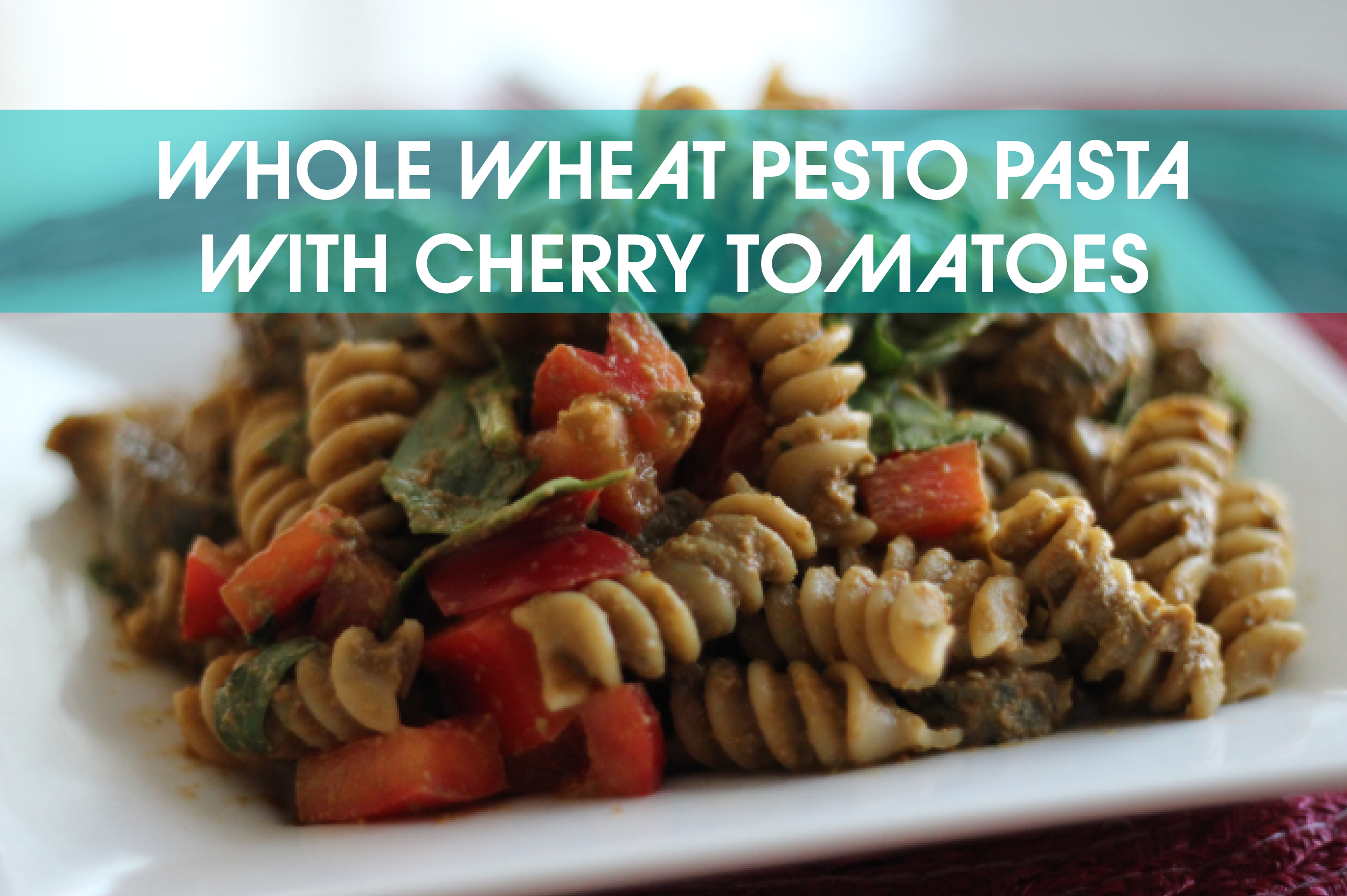 Here's an easy post-HYPOXI recipe from one of our clients that you can make for Iftar.
Ingredients:
1 pound whole wheat pasta
2 cups halved, ripe cherry tomatoes
1 garlic clove finely minced
1 cup spinach
3 tablespoons olive oil
Grated parmesan cheese
Sat & pepper to taste
Preparations:
Place the pesto ingredients into a food processor and pulse until you reach your desired consistency.
Toss the tomatoes with the olive oil, garlic, salt and pepper and set aside.
Bring a large pot of lightly salted water to a boil, then cook the pasta until it is "al dente".
Drain the pasta.
Add the pesto, cherry tomatoes and spinach and toss with the hot pasta over medium high heat until piping hot.
Serve in individual bowls, sprinkling the cheese at the table.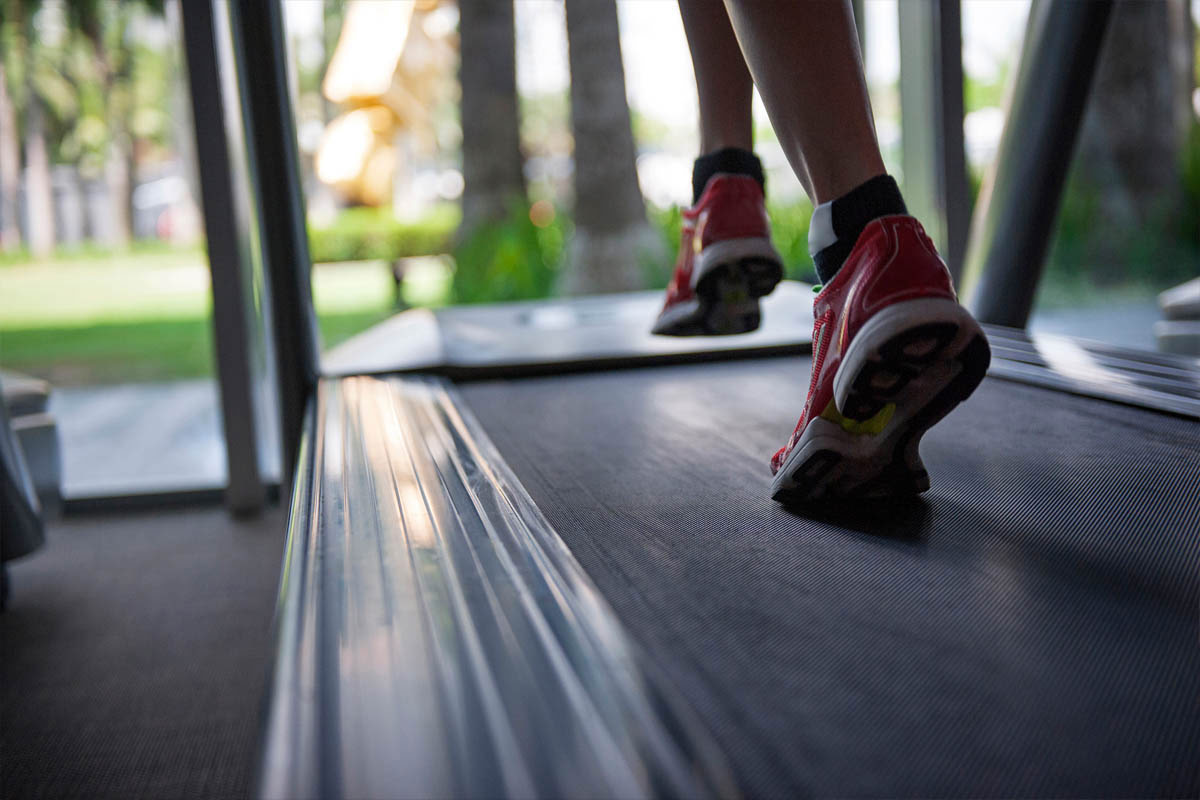 "Should I exercise during RAMADAN?" – This is a common question people who are fasting ask us all the time.
For those who have been reluctant to exercise on an empty stomach, the news is it's completely healthy to work out while you fast.
Adding a brief 30-45 minute exercise to your daily routine during Ramadan will get your blood flowing, maintain your muscle mass, and most importantly will give you the energy to cook a balanced dinner.
So, can I exercise without water?
While it may be difficult to do high-intensity workouts without water, HYPOXI is a low impact exercise that is gentle on the body and only takes 30 minutes.
Make sure you wake up for Suhoor and hydrate yourself with at least 1-2 glasses of water.
* If you are a coffee drinker, it's ok to have 1 cup of coffee, especially in the beginning of Ramadan to avoid symptoms of coffee withdrawal.
** It's very important to drink water before the Iftar meal and to continue staying hydrated after. An easy way to do this is to keep bottled water with you at all times.
What exercise should I be doing?
Try to stick to gentle exercise such as HYPOXI, yoga, pilates, and walking during Ramadan to keep the routine and stay in shape.
Avoid high-intensity workouts as your body is already burning fat during the day. In fact, you can take your intensity down to 70% during Ramadan.
For those who find it difficult to exercise in the morning, try to get into the routine of exercising an hour or two after you break your fast.
As with all exercise listen to your body and don't push it too hard.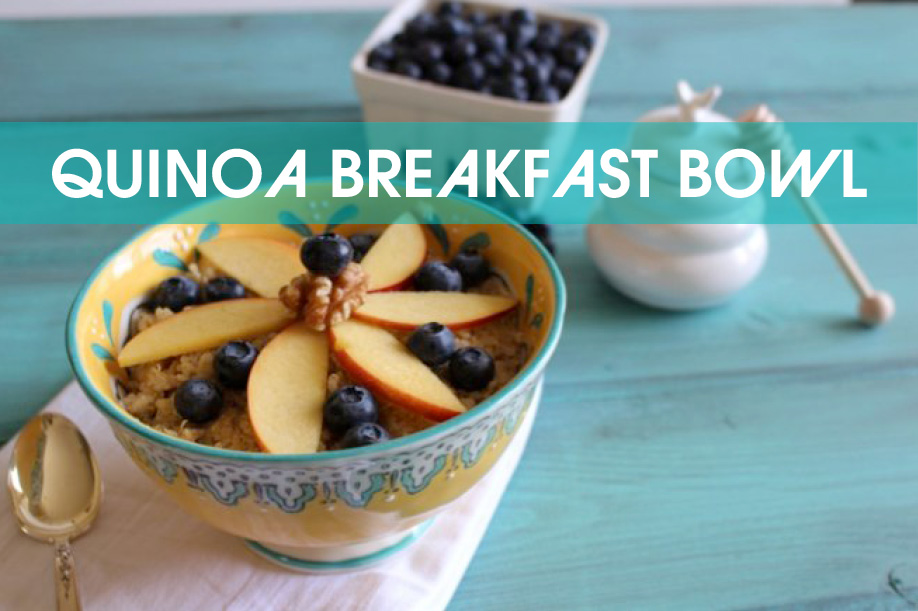 Quinoa breakfast bowls are easy to assemble in your morning stupor which is rich in potassium, calcium and fiber. Prepare in large batches at the beginning of the week and add your toppings! A delicious, hearty, nutrition packed breakfast bowl! The perfect morning meal for Suhoor during Ramadan.
Ingredients:
1 cup quinoa
2 cups coconut milk
1 teaspoon vanilla extract
1 1/2 teaspoon ground cinnamon
1 tablespoons honey
1 nectarine, sliced
1/2 cup blueberries
1/2 teaspoon salt
1/4 cup walnuts, toasted
Preparations:
Rinse quinoa under cold running water.
Place quinoa and coconut milk in saucepan and bring to a boil and then reduce to a simmer.
Cook for 20 minutes until quinoa is fully cooked.
Stir in vanilla extract, ground cinnamon and honey.
Top with nectarines, blueberries and walnuts.
The festive season is definitely a joyful and exciting time of the year, but we are all familiar with the dreaded weight gain brought about by the constant parties, the holiday frenzy, and the stress. While there is no guaranteed way to prevent all of this, there are some simple tips we can follow to stay on track with our goals: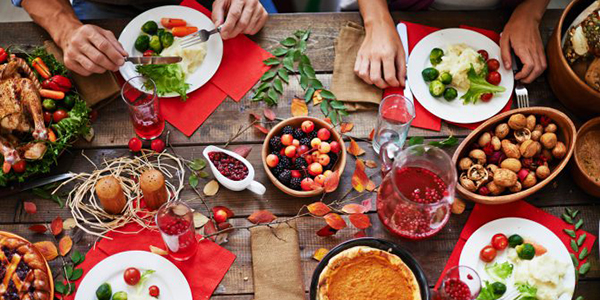 Do not skip meals
The best way to avoid binging on naughty food is to make sure you do not have your next meal while starved. It is important you do not miss your breakfast, lunch, and dinner so that you don't give yourself the chance to overeat when at a party or a gathering.
Use smaller plates
This seemingly simple trick is backed by science. Studies show that small plates can influence your perception of food portions, leading you to feel like you're consuming more when you eat off a small plate full of food, rather than a large one.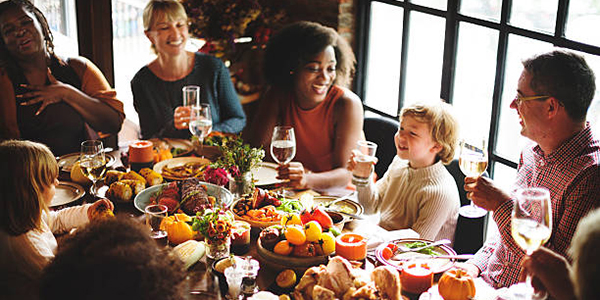 Take your time when eating
Did you know that it takes about 15 to 20 minutes for the stomach to signal the brain that it is already full? It is best to take your time to savor every bite and wait before grabbing for another plate to avoid overeating.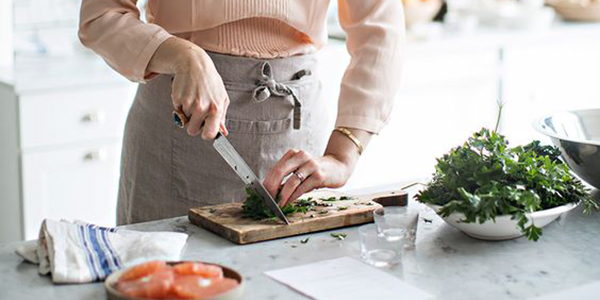 Reduce calories in your recipes
The main cause of the holiday weight gain is excessive caloric intake. This is why swapping a few ingredients of your home-cooked meal with healthier options can make a lot of difference! Instead of butter, consider using mashed bananas or pumpkin puree. Instead of sugar, try honey. Substitute chocolate chips or candies with dried fruits.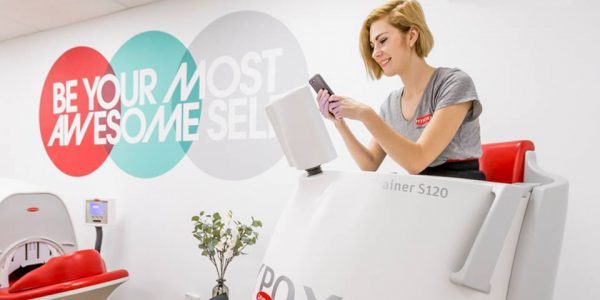 De-stress with exercise
There is nothing more stressful than catching yourself swamped at work, stuck in parties after parties with family and friends, and left with numerous items to cross off your personal to-do list. The festive season can definitely be overwhelming and stress is another factor that promotes weight gain. Stay on track by taking the time to exercise at least 3 times a week. HYPOXI is the perfect solution to sneak into your hectic day as it is a gentle exercise which targets stubborn fat on the belly, bottom, hips, and thigh in just 30 minutes. Not only will you have kept those naughty calories away, but you will have also released some tension and anxiety by spending a quality me-time!
Purchase your HYPOXI membership for January 2018 now to get your December sessions for free. The sooner you start, the more free sessions you get! Click here to find out more about our other promotions.
The World Health Organization reports breast cancer as the leading type of cancer among women. In the U.S. alone, an estimated number of 252,710 new cases are expected to be diagnosed in the year 2017. Primary risk factors for breast cancer such as gender, age and genetics cannot be avoided. However, individual lifestyle is one factor you have control over and can significantly reduce your risk. In fact, only 15% of breast cancer cases are caused by heredity and studies show that some few simple changes in your habit can help even high-risk women.
Here are some positive steps to lower your risk of breast cancer:
Watch your weight.
This is important especially for women after menopause. Excess fat cells mean excess estrogen that can trigger breast cancer cells to develop and grow. In addition to that, women who have already survived the cancer is at a higher risk of developing it again if they are obese or overweight.
Stay active.
Women's Health Initiative reports that light exercise for as little as 1.25 to 2.5 hours a week can reduce a woman's risk of breast cancer by up to 18%. This is important because regular exercise encourages you to be conscious of what you eat and helps you control your weight.
Eat healthily.
Even small changes such as cutting back on sugar, eating more greens and healthy fats and increasing your daily water intake can already go a long way. In fact, a bad diet is thought to be partly responsible for about 30% to 40% of all cancers.
Limit alcohol.
Research has shown women to be at a higher risk of breast cancer when they have two to five alcoholic drinks daily as opposed to one a day or none at all. It is not exactly clear how or why alcohol affects women's health in such a way, but it is definitely a good reason to limit drinking.
Stop smoking.
We are all familiar with the adverse health consequences of smoking. On top of being addictive, smoking lowers your overall quality of life, increases your risk of heart disease, stroke and at least 15 cancers, including breast cancer.
Reduce stress.
We are all guilty of neglecting our own mental and emotional health one way or another, but keeping a peaceful state of mind is definitely a habit we all need to start getting into especially as we grow older. Chronic stress can lower your immune function, making you more susceptible to a variety of disorders and diseases.
If you are not sure where or how to take the first step towards a healthier you, our HYPOXI Programs are the perfect opportunity to kickstart an active lifestyle and clean eating habits. Scientifically proven to be 3x quicker at targeted fat burning, HYPOXI also helps you develop a more disciplined way of life. Our expert HYPOXI coaches are also always happy to offer tips, advice and guidance for you to achieve and maintain your goals! Watch HYPOXI in action and don't forget to book your FREE TRIAL now!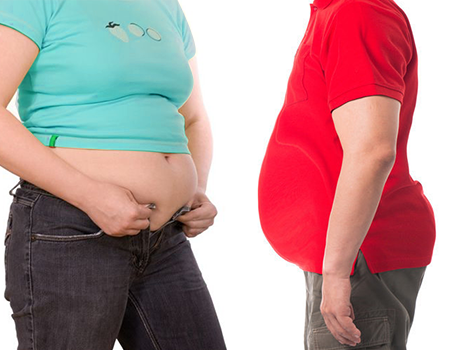 We all despise stubborn belly fat; our clothes just don't fit right and it makes our favorite pair of jeans feel tight. For some, this may be nothing more than a slight nuisance, but science will tell you that there are more serious reasons you should be concerned about belly fat.
It is important to understand the two kinds of belly fat: subcutaneous fat, which is found beneath your skin — the kind that you can pinch with your own hands. Visceral fat, on the other hand, lies in your belly and builds up in the spaces between and around your internal organs such as the stomach and intestines, and this can be seriously harmful. Studies show that this lower layer of belly fat tends to produce more of a certain protein that encourages tumor growth and turns a non-cancerous cell into a cancerous one.
Apple-shaped individuals are at more risk
Those who tend to carry weight around their mid-section are at more risk of the dangers of having excess visceral fat. For women, a waist measurement of over 35 inches can be a cause for concern. While for men, it's 40 inches or more. Even if your weight is considered normal for your height, if you find yourself needing a bigger pair of pants, it might be a sign that calls for a lifestyle change. One method of fat removal, which does not require plastic surgery, is the coolsculpting process from skin five that utilises freezing technology to help eliminate unwanted fat.
Even a modest weight loss can prevent the onset of health problems linked to excess abdominal fat such as diabetes, heart diseases, and certain cancers. Here are some small things that can make a huge difference:
Reduce your intake of sugar, carbs, and alcohol. You don't need to completely cut these out of your diet, as that may end up being counterproductive than helpful. Start with making small changes in the amount of sugar, carbs, and alcohol that you consume and the difference might surprise you.
Eat your protein and vegetables. Protein in your diet helps curb your hunger and cravings. Observational studies also show that individuals who eat more protein tend to have less abdominal fat. The fiber in your vegetables also helps fight belly fat by decreasing the number of calories you absorb from food and it slows down your food as it passes through your digestive system.
Exercise regularly. Another way to reduce belly fat is through burning calories, and your body can't do enough of this if you lead a sedentary lifestyle. Exercise is known to help with not only weight loss, but also improve your mood and overall health.
If you want to make a change in your lifestyle but find it too overwhelming to take the first step, our HYPOXI Vacunaut Training is perfect to help kickstart your journey to a healthier you. With just 30 minutes of gentle exercise 3 times a week, our advanced Vacunaut technology is the most effective method to target stubborn fat on the belly and love handles. Watch it in action if you want to learn more about how HYPOXI works and don't forget to book your free trial. Our trained HYPOXI coaches will assess your needs and goals to guide you through your weight loss journey.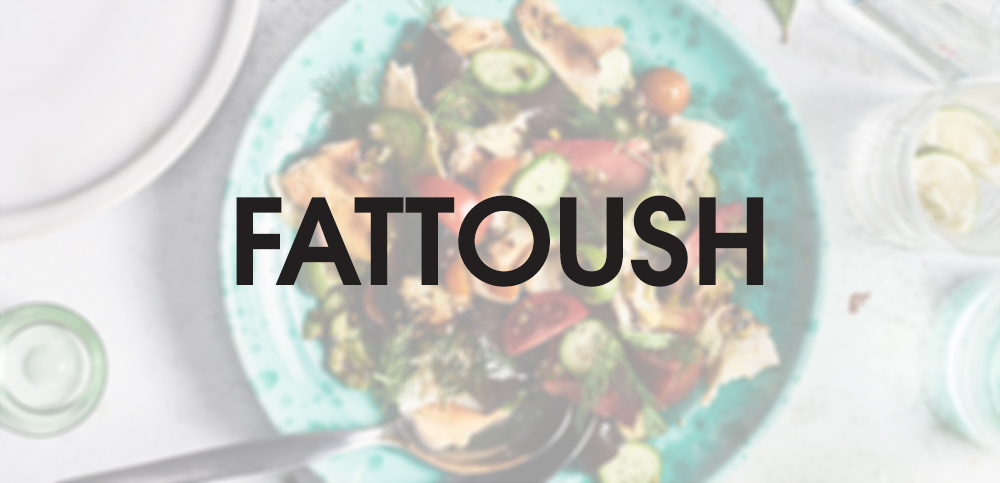 Whether you celebrate Eid Al Adha or not, this classic Arabic recipe is a power salad that is a must-try for anyone. Packed with nutrients, fattoush is a minty favorite that comes in less than 200 calories per serving.
Ingredients:
1 whole wheat pita bread
1 head of romaine lettuce, chopped
2 tomatoes, diced
1 cucumber, diced
1/2 cup thinly sliced red onion
1/3 cup thinly sliced fresh mint
1/4 teaspoon ground black pepper
1/2 teaspoon salt
1/4 cup lemon juice
1 1/4 teaspoons ground sumac
3 tablespoons extra virgin olive oil
Preparations:
Preheat your oven to 350F
Prepare a baking sheet and place the pita rough-side up. Lightly brush it with 1 tbsp. of oil and sprinkle with 1 tbsp. of sumac. Bake until the pita bread turns into a golden, crisp color. After it's done and has cooled, break into small bite-sized pieces.
On the side, mix lemon juice with salt, pepper, oil, and sumac in a bowl. This will serve as your dressing.
Toss the lettuce, tomatoes, cucumber, onion, mint and the pita pieces to coat with your dressing.
Serve and enjoy!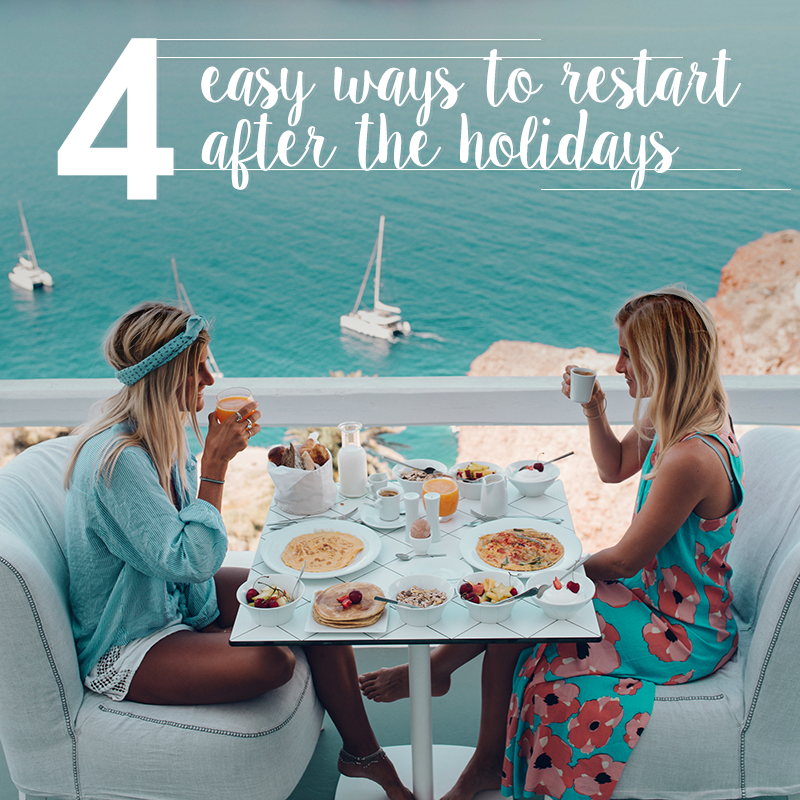 Nothing can throw even the most disciplined person off the wagon more than a holiday trip out of the country. No matter how much we promise to stay on track with our goals, we often just somehow end up eating and drinking a little more than we intended to.
The worst part doesn't come until after your return and you're left feeling bloated, defeated and unmotivated. However, the good news is getting back on track isn't as hard as we think it is. There's no need to postpone your weight loss goals. Follow these 4 easy tips to restart after a holiday weight gain:
Free yourself of the guilt. Being too hard on yourself will not help you here. In fact, getting too absorbed in what you did or didn't do may only be halting your progress. Forgive yourself and move on.
Dump the extra food. One guaranteed way to avoid naughty, calorie-laden food is to simply get rid of them. If you feel too bad about throwing away perfectly good food, give them away to family or friends — anything just to keep junk away from your cupboard!
Realign your goals. Take the time to sit and revisit your objectives and plans. This is a good way to keep you motivated and reminded of what you need to do and where you should be. Do not hesitate to revise your goals if need be and if you are unsure of anything, always feel free to ask your BodySmart coach for advice on diet and nutrition!
Eat healthily and stay active. This may seem like a very obvious advice, but planning and picturing your goals are not enough; you need to simply take the first step and keep going. Eat your favorite healthy meal and do even just a light workout. Repeat this for the next few days until you find yourself back into a good routine.
Getting back on track doesn't have to be a difficult task. There is no proven formula to do it successfully. All you really need is to recommit yourself to your goals and keep going no matter what. Remember, you don't have to be extreme; just consistent!
It's a common fact that balanced nutrition and exercise provide the most effective methods for overall weight loss. However, when it comes to targeted weight loss, diet and exercise alone may not work. Men and women often come to us complaining about "problem" areas where fat is stubborn and harder to lose. HYPOXI® offers a way to target these problem areas without the need for invasive surgery, extreme dieting, or spending hours exercising. With HYPOXI® you can finally achieve the results you have been striving for with technology-based gentle exercise!
What is HYPOXI®?
HYPOXI® promotes the targeted breakdown of fat deposits in the body by increasing blood circulation in your problem areas (i.e. belly, hips, thighs, etc.). HYPOXI® is a unique training method which combines low-impact exercise with innovative vacuum and compression technology to improve the body's natural ability to burn fat, while simultaneously reducing cellulite in targeted areas.
Target Stubborn Fat Deposits with HYPOXI®
By combining moderate fat burning activity with alternating pressure therapy, HYPOXI® works on unwanted fat deposits allowing you to target these areas of your body. When you alternate between low and high pressures, the tissue in your fatty areas is activated and enters a fat burning mode. This change in pressure dramatically increases blood circulation and accelerates the transport of fatty acids from these regions, turning it into energy. The result is a targeted and extended reduction of fat from those troublesome areas that have lingered for years!
Why is it easier to lose fat and tone certain areas of the body compared to other areas of the body? Blood circulation plays an essential role in fat reduction as blood carries oxygen to cells and takes away their waste products. Essentially, the body eliminates fat deposits in areas experiencing healthy blood circulation. It's very difficult to get rid of stubborn fat that develops in areas suffering from poor blood circulation like the stomach, hips, and thighs.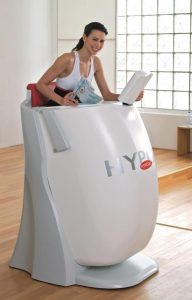 Who Will Benefit from HYPOXI®?
If you are looking to target cellulite or localized fat deposits in your lower stomach, hips, buttocks, and thighs, HYPOXI is the key! Both men and women of all ages benefit from HYPOXI®. HYPOXI® training doesn't require a particular level of physical fitness and is perfect for anyone who is looking to start exercising again.
HYPOXI® is ideal for clients who:
Want to reduce cellulite.
Want to reduce stubborn fat deposits.
Want to transform their figure.
Want to get back to their pre-baby shape.
Want to get over a weight loss plateau.
Are looking to tone their skin.
Experience water retention.
Suffer from poor blood circulation due to diabetes and lymphatic drainage complications.
Quick Results with HYPOXI®
HYPOXI® has earned worldwide recognition as the most efficient method for fast, targeted weight loss. BodySmart HYPOXI® training machines allow you to concentrate on losing fat from your problem areas. With HYPOXI, 60 – 80% of every kilogram lost is from your problem areas. Individuals using HYPOXI® have reported experiencing weight and circumference loss three times greater than when using diet and traditional exercise alone.
In as little as four weeks, HYPOXI® clients start to experience dramatic results. Achieving overall fat reduction goals will depend on individual conditions, overall health, individual target/goals and how often you attend a weekly session. However, most HYPOXI® customers get visible results in 6 sessions. For best results, three to four training sessions per week are recommended.
HYPOXI® is the perfect solution for individuals looking to target specific areas of their body. After a few HYPOXI® sessions you will notice those stubborn fat deposits in your thighs, hips, and stomach finally disappearing. There is no longer a need to spend hours at the gym or pay a fortune for invasive treatments. With HYPOXI you can finally look your best, and all you have to do is show up!
Are you interested in learning how HYPOXI® can transform your figure? Contact us today to learn more or to schedule your first session for FREE.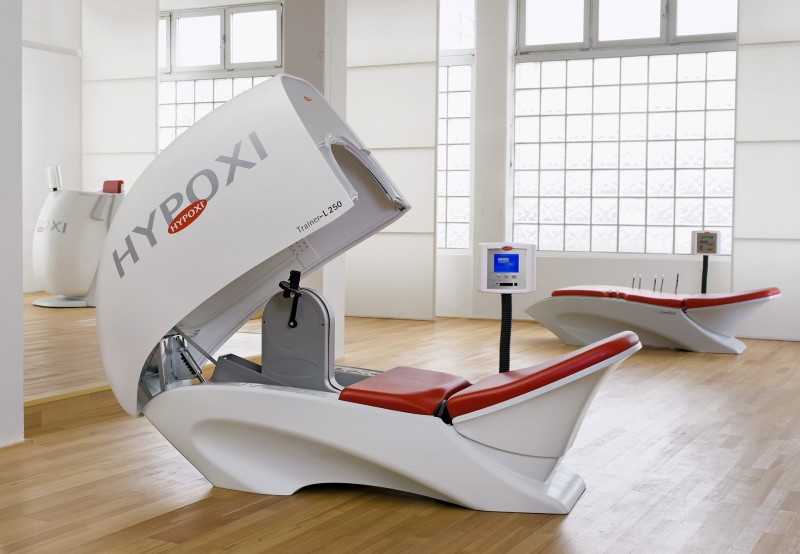 tha"HYPOXI has been in the UAE for over 11 years. It was in 2014 that I was awarded the Exclusive Distributorship for HYPOXI in UAE", says Allison Pickford, Director of HYPOXI UAE. She and her team run 4 studios in Dubai- her flagship studios are BodySmart in Meadows Town Center & in Breath And Health Alternative Medical Center in Umm Suqueim 2. She has recently expanded with HYPOXI only studios in Talise Fitness, Jumeirah Emirates Towers and Dubai Polo and Equestrian Club in Arabian Ranches.
Her dream is much bigger! She wants to ensure that people in this country know that there is a healthy alternative to crash diets and other extreme options. HYPOXI is safe, quick and natural. People can combine HYPOXI with their regular workouts and get rid of stubborn fat that just won't shift with conventional exercise. "HYPOXI is for everyone. With just 30 minute sessions, HYPOXI is easy to fit into anyone's lifestyle, be it the youth looking for targeted fat loss, a new mom who wants to get back to her pre-baby body, a regular gym-goer who needs to supercharge their weight loss and fat burning, a frequent traveller looking to stay fit, or individuals who have hit a plateau after trying it all."
HYPOXI is a very sustainable and profitable business model that changes people's lives. It is ideal for passionate entrepreneurs, gyms, spas, hospitals, clinics, medical wellness centres, and hotels looking for a simple, yet lucrative business. It is easy to incorporate the HYPOXI concept in a space of 200 – 400 sq. ft. so that clients can enjoy all their fitness, wellness and beauty services under one roof while businesses can multiply their revenue streams!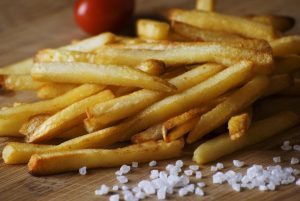 Losing weight requires dedication, a lot of hard work and determination. Going into a program for weight loss with only half of your heart and mind is a sure way of failing. In order for you not to get discouraged, lose hope and totally give up, the first thing you have to do is to understand your body and how it works. There are many people who just go ahead and work out without comprehending what is going on inside their body. They are only focused on getting ripped without knowing why they gain weight in the first place, how the body reacts to food, proper exercise and the best fat burner. Dubai citizens should know that body slimming only happens when you know what is going on inside your body.
Why do we gain weight?
There are many factors that contribute to weight gain. One of the main reasons and the most obvious one is a person's eating habits. It is only logical that the more you eat, the more you gain weight. But this depends on what you eat. If you eat more fruits and vegetables, you won't have to worry about gaining. However, eating more junk food and food high in carbohydrates and sugar can definitely make you gain weight in no time at all. Sugar is probably the worst culprit. These days, even younger people have high blood sugar because of their sugar intake. There is always soda and all kinds of delicious dessert. They buy it when they go see a movie, hang out with friends or even in a café where they study.
Junk food contributes a lot as well. That BigMac you just finished for lunch? That was like 500 calories and a whole lot of fat. When all of these foods are available in every corner, the temptation to go and buy them is great. Fast food chains have amazing marketing strategies.
One more reason why we gain weight is our sedentary lifestyle. In this smartphone era, people are getting lazy. We used to walk to a café or restaurant to buy food but, nowadays, you just download an app and food will be delivered to you. We work for hours in front of our computers that we forget to get up and take a walk during lunch. We even eat lunch in front of the computer fearing that we will miss a deadline or get shouted at by the boss because he needs something ASAP. Having a sedentary lifestyle lowers our metabolism and this makes us gain weight.
Why is body slimming so hard?
One of the reasons why fast body slimming is so hard is because we have set unrealistic goals. If you told yourself you are going to work out for a month and then expect you will have the body of a beauty queen after, you will be doomed for disappointment. Slimming down takes longer. There are those who achieve their goals in a year if they work out a lot and are on a diet at the same time. But, thanks to body slimming  with hypoxi, goals can be met in a shorter time. Find the right weight loss program for yourself, something that you can stick with until you meet your goals, and you are bound to have the body that you want.
Click here to learn more about the best fat burner. Dubai citizens deserve only the best products.
Newsletter
Wisdom