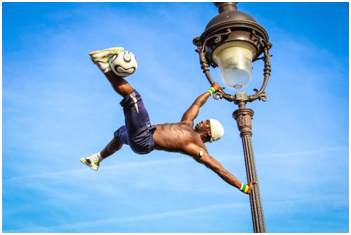 When you wish you could just strip your clothes off at the beach and bask in the glory of having those old rock-hard Chris Hemsworth abs or that banging Jennifer Lopez physique, you got nowhere else to go but the gym. Working out, aside from following a proper dietary plan that is also known as torture eating, is the best route to take to pull off an awesome body. As much as lifting weights and doing a million burpees are famously known routines however, there is now a more innovative way of achieving a physically fit figure: using the best weight loss machine.
Before we dig deeper on the best weight loss machine, we must first know what it is and how it works. There are various slimming devices now available in stores and online. Some of them focus on leg training, while others hit the arms and stomach to form desirable biceps, triceps, and abs. Others, on the other hand, use vibration to activate muscle cells in the entire body, causing the user to lose calories without even moving. Despite its numerous variants, all are said to have advantages and disadvantages over manual exercising. To give you an overview of a side-by-side comparison between using advanced weight loss tools and conventional workout, here are some key points:
Accessibility
Not everyone can have a gym at home, especially if your house doesn't have much space, but anyone can have the best weight loss machine inside his or her living room and bedroom. This makes it easier for people to trim down fats without worrying about transportation or traveling down the block to hit the gym. Having your personal slimming device eliminates the inconvenience of going out even in the harshest weather conditions or temperature to get the perfectly shaped body you have always wanted to have.
Faster slimming process
Although studies about the best weight loss machine has proven its efficiency in burning calories, nothing can ever beat the good old-fashioned pushups and crunches. Without mixing with the right diet and proper exercise, the machine still won't be able to achieve its best results. That's right, even with your fine vibrating belt wrapped around your waist 24/7, you still need to give it a little boost with the help of a correct dietary plan and apt manual exercise.
Payment frequency and cost efficiency
Unlike going to the gym and paying every session, having your personal best weight loss machine can prove to be more economical and easy on the pocket. When you add up all the times you paid your gym for the instructor and facility use, you will realize that it is much more costly than just availing of the machine one time. Your transportation fee, moreover, add up to the money you spend every time you decide on going to your local fitness center.
In conclusion, a good balance between traditional exercise and using the best weight loss machine is still the best option to take if you desire having an awesome body. To know more about it, simply click here and get that nice attractive figure you have always been dreaming of.