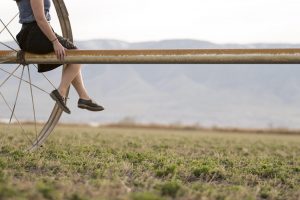 Having excess fat in your body can cause some problems. It is well and good that a lot of people are trying to accept how they look and be proud of it but it cannot be denied that there are risks to being overweight. Wanting to lose fat to look better may be the primary reason for many but it is their health they should be more worried about. Health problems associated with excess fat sometimes just creeps up on you and before you know it, you are at the doctor's clinic wanting to know what is wrong with your health. So, you can either go the traditional way of fat removal and take advantage of some amazing and effective slimming packages or you can go under the knife.
Going under the knife may be the easier choice between the two but there are things you need to consider before deciding. Fat removal could be more difficult, takes more time to accomplish and requires a lot of discipline but it is, without a doubt, safer of the two options. As with any other surgical procedure, fat removal through surgery such as liposuction has risks. It is a major surgery where a patient is put to sleep with the use of anesthesia.
Related Post: How to Reduce Body Fat in Four Steps
What are the risks of liposuction?
Your body will be bruised. For almost two weeks, you will see that your body is the black and blue color. A fairly large tool called a cannula is inserted into the part of your body where you want fat removed and it sucks the fat out. If a patient continues to bruise especially if it is a large area, it could lead to other complications that are life-threatening.
Numbness is one of the side effects of liposuction. The cause is usually nerve damage and they say that it would go away after some time.
A patient could have allergic reactions to medication given to him before, during and after the procedure. We understand that this could happen to any kind of procedure. However, the difference is that this is not an emergency case and you are willingly subjecting yourself to the risk. Sometimes, skin tests are not accurate. If given a small dose for the test, allergies do not show. But when given a large dose of the drug, that is when it all shows up.
Skin damage is also one possible risk. If you have chosen a doctor who is not very skilled at liposuction, you could have damaged skin.
Getting yourself some great and effective slimming packages is still one of the safest ways and one of the most preferred methods by most people, even the rich. It is safer and it improves your overall health. Click here for more info on slimming packages cost and other fat removal methods; non surgical methods that are proven safe and effective.