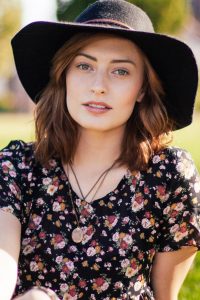 Have you looked closely in the mirror lately? Did you notice some not so subtle lines on your face? Wrinkles? Oh no! If there is one thing that women are afraid of when they look in the mirror is to see wrinkles on their face. Why? Because it is a sign of ageing and most are not too eager to accept this change. They head out the door and buy some beauty products that promise firmer skin and to clear wrinkles on the face only to be disappointed again and again. Wrinkles are still visible after using two or three bottles of the said product. What to do about it, short of having an invasive facelift? Beauty experts recommend endermolift facial treatment.
Endermolift facial treatment is a non aggressive and targeted anti-aging treatment for women as well as for men of all age groups. This treatment is a hundred percent natural and slows down signs of skin aging. It visibly restores your skin density which in turn makes the lines on your face go away. This is called self-hydration.
It is strongly advised, however, that you consult with your specialist first before undergoing this treatment. As there are different types of facial treatment, you need to know which one is best for you. Men and women have different needs and different wants so be sure you know the difference between each endermolift treatment. Your reliable consultant should be able to explain the difference and guide you to reach a decision.
There are a lot of companies out there that offer these services so you also need to be careful which company you should trust your face and money with. Do some research about the technology that is used in endermolift facial treatment. If the consultant you talked with does not have the latest technology, you should probably look for another company that can provide you with the best service. You can also ask your family and friends for some recommendations and ask them about their experience. And speaking of experience, you may also want to ask your friends who among them have tried this treatment and how it worked for them. Getting a good recommendation is always great so you know that you are in capable hands.
Your body's fitness should not be the only thing that you should worry about. Having clear and smooth skin gives you more confidence than having a great body. The face is the first part that people tend to look at and having healthy looking and wrinkle-free face will go a long way.
Contact us at Bodysmart for inquiries about endermolift facial treatment.