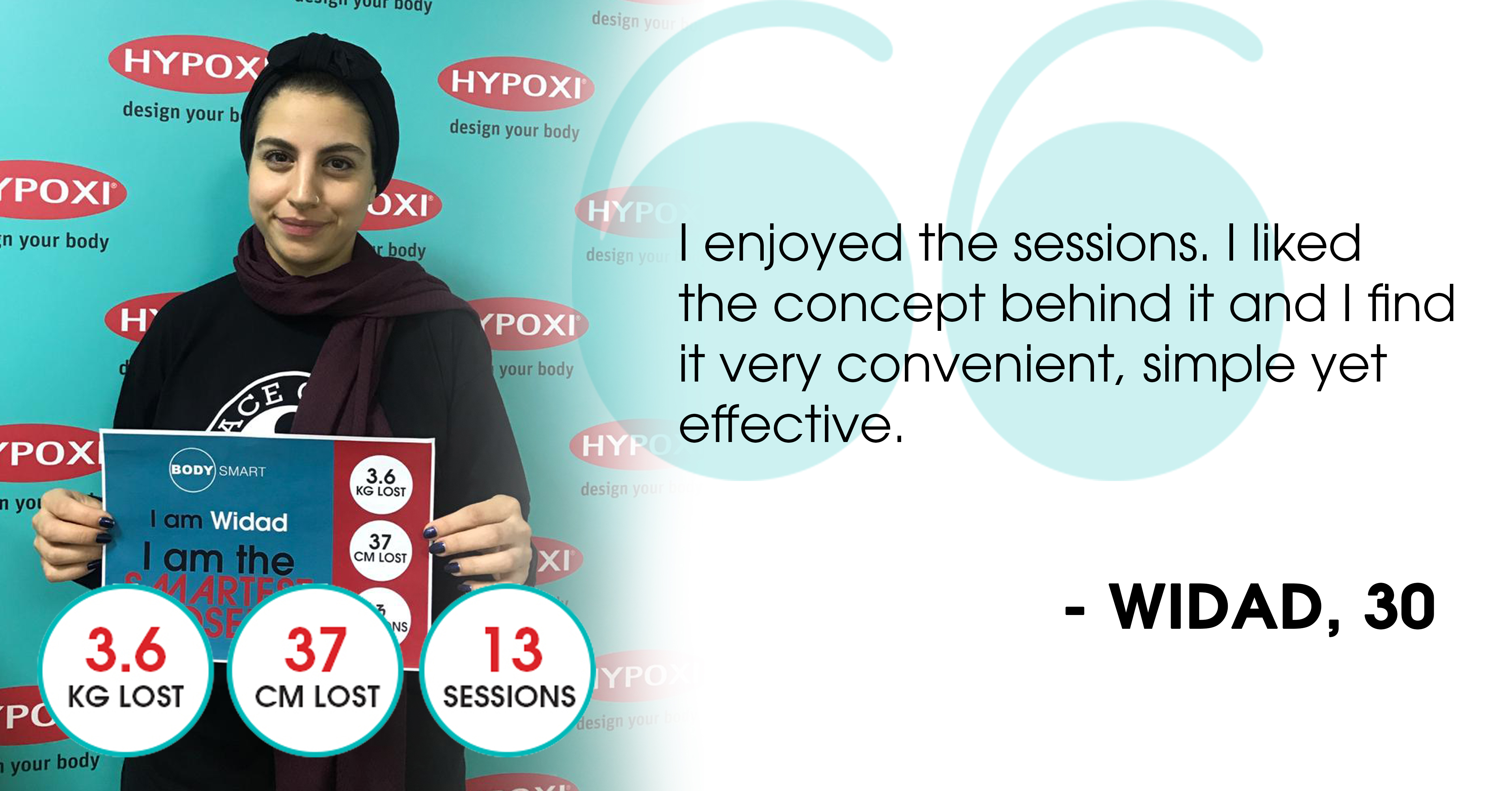 Struggling to stay consistent with our workout routine is awful. Sometimes we're on it. Our workouts fit perfectly into our schedule, our motivation is high, and we've got tons of energy. All is good. Until, suddenly, out of nowhere, we're sitting on the couch TV, realizing we already lose on the track
Meet our Smartest Loser, Widad, a 30 years old Design Consultant. She was inconsistent with her workout routine and frustrated with her overall shape. She found out HYPOXI from her colleague who does HYPOXI and she was amazed by the results.
FIRST IMPRESSIONS
"I was surprised when I saw the quick results of my colleague". So, Widad decided to sign up with Silver Membership combination of Dermology and S120. Dermology is highly effective method for skin training. HYPOXI S120 targeted the undesired areas like the lower belly, hips, bottom and thighs.
THE RESULTS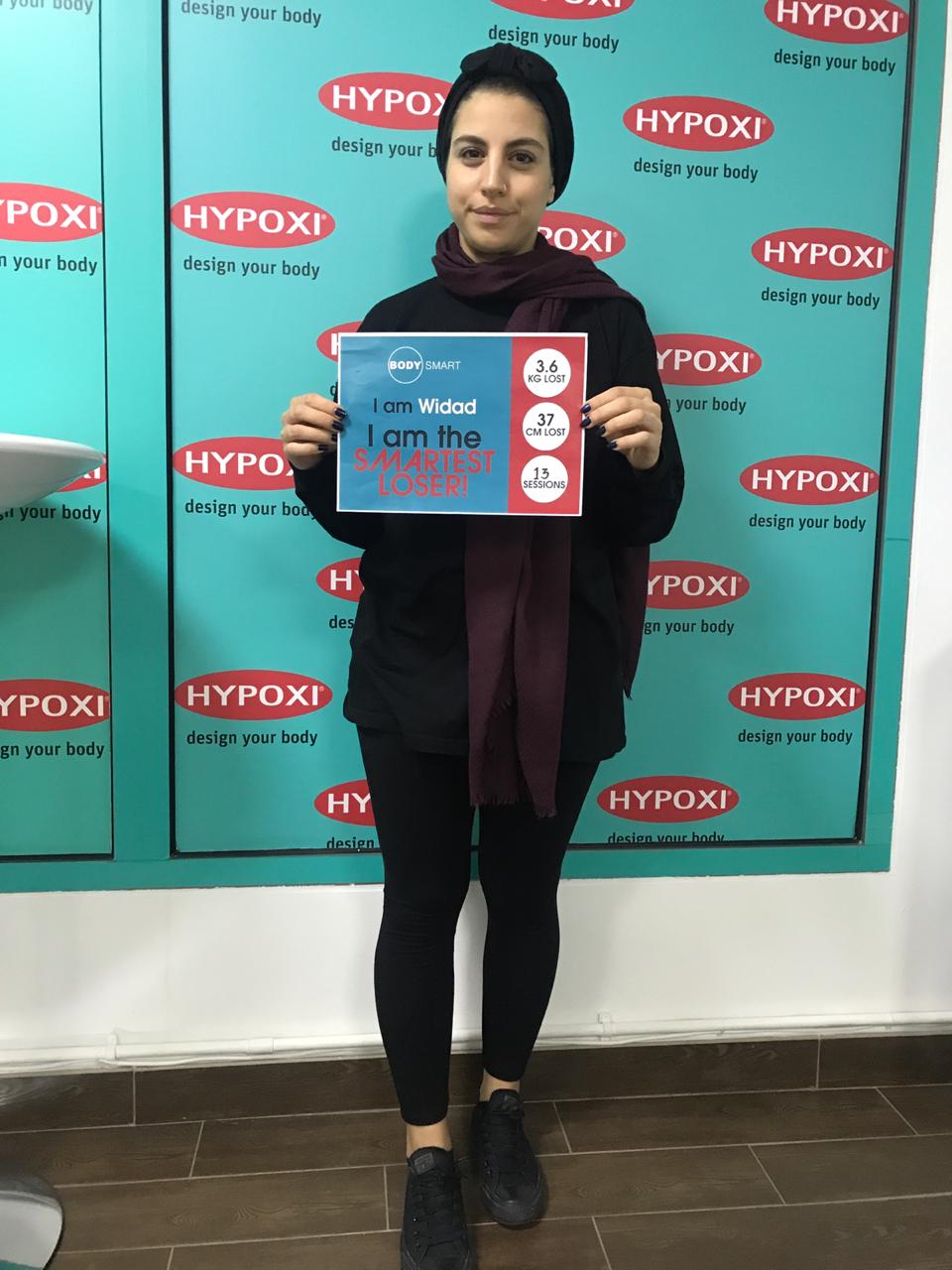 As a result, Widad lost an incredible 3.6 kg and 37 cm in just 13 sessions. "It was really great and surprising" HYPOXI is best-suited to men and women who feel like they've tried endless sessions at the gym or pounding the pavement only to find they can't shift those stubborn areas. Women especially are prone to holding extra weight on the thighs, lower stomachs and bottoms, so HYPOXI target those areas.
THE EXPERIENCE
"I enjoyed the sessions and I liked the concept behind it and I find it very convenient, simple yet effective" said Widad. She was happy that BodySmart Team helped her throughout her HYPOXI journey and became the Smartest Loser. "The team well explained the HYPOXI Disciplines to keep me on track"
THE NEXT STEPS
"I would like to see my final results until I finish my 3 month membership, perhaps I will join a new sports and activity for me to maintain my weight"
Let us support you on your HYPOXI journey with 30 minutes of gentle, technology-based exercise for targeted fat loss. Kick-start your weight-loss journey by booking your FREE TRIAL of HYPOXI or LPG. Call 043638318 or visit www.bodysmart.ae/book-free-trial