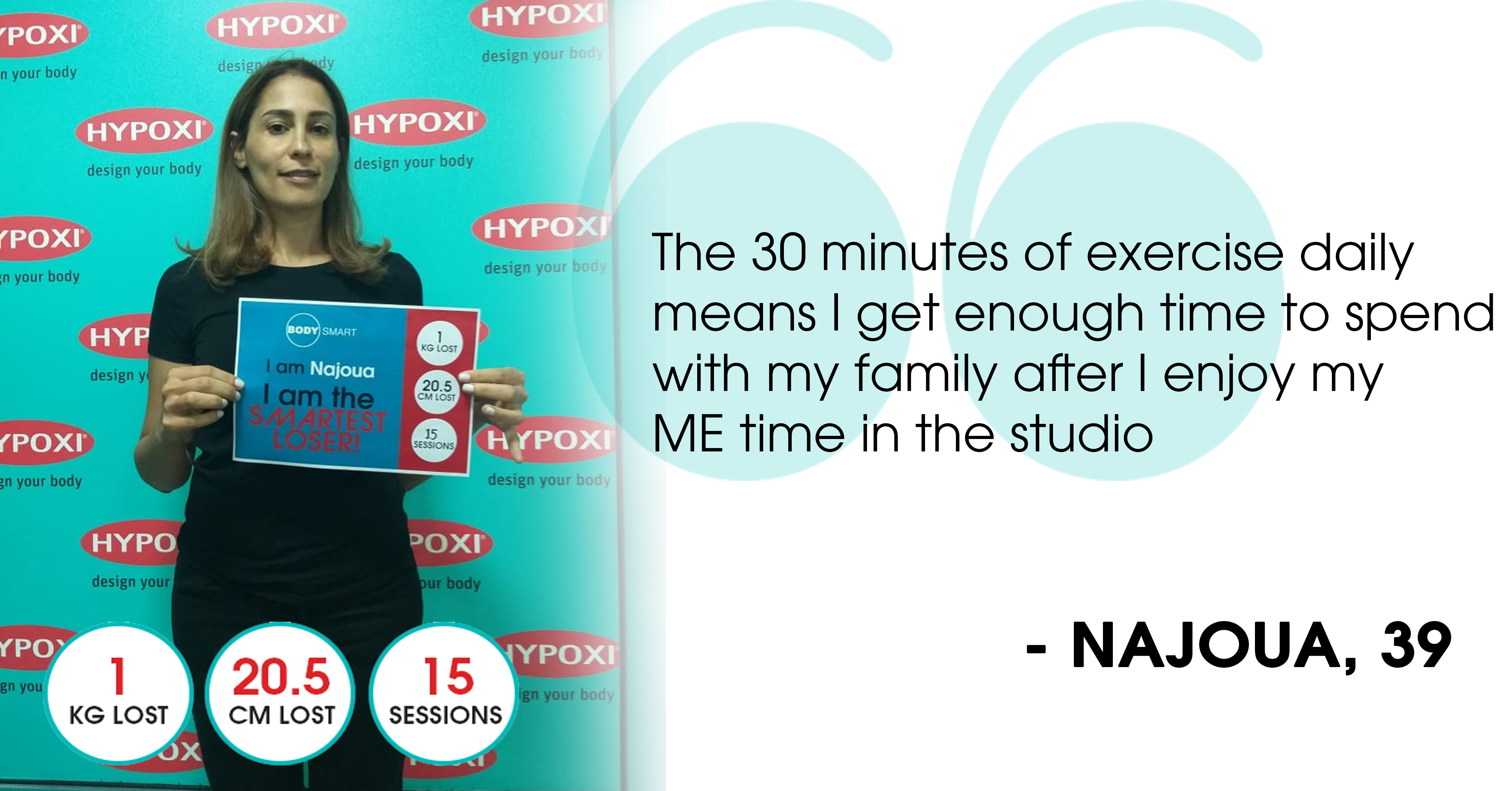 Weight loss can be a long and bumpy road, riddled with potholes in the form of cravings, stress, hormone fluctuations and other factors that can make your goal seem like a distant destination. Add to that, our lifestyle choices and habits can make losing excess weight even harder.
Meet our Smartest Loser, Najoua, a 39 year old Sales Manager and mum of 2 who has been having a tough time maintaining her shape, thanks to her frequent business trips out of Dubai.
FIRST IMPRESSIONS
Having tried Hypoxi S120 and Dermology many years ago at the Meadows Town Centre, Najoua immediately thought of the fantastic results she got from Hypoxi's gentle, technology-based exercise. Without a second thought, she got in touch with BodySmart at Beauty Connection Spa, Dubai to enquire about starting her Hypoxi journey again.
"After all these years of not doing Hypoxi, my shape had completely changed and I knew I needed to now target the fat on both, my tummy and lower body. I signed up for a combination course of Vacunaut and S120 to achieve the results I wanted."
THE RESULTS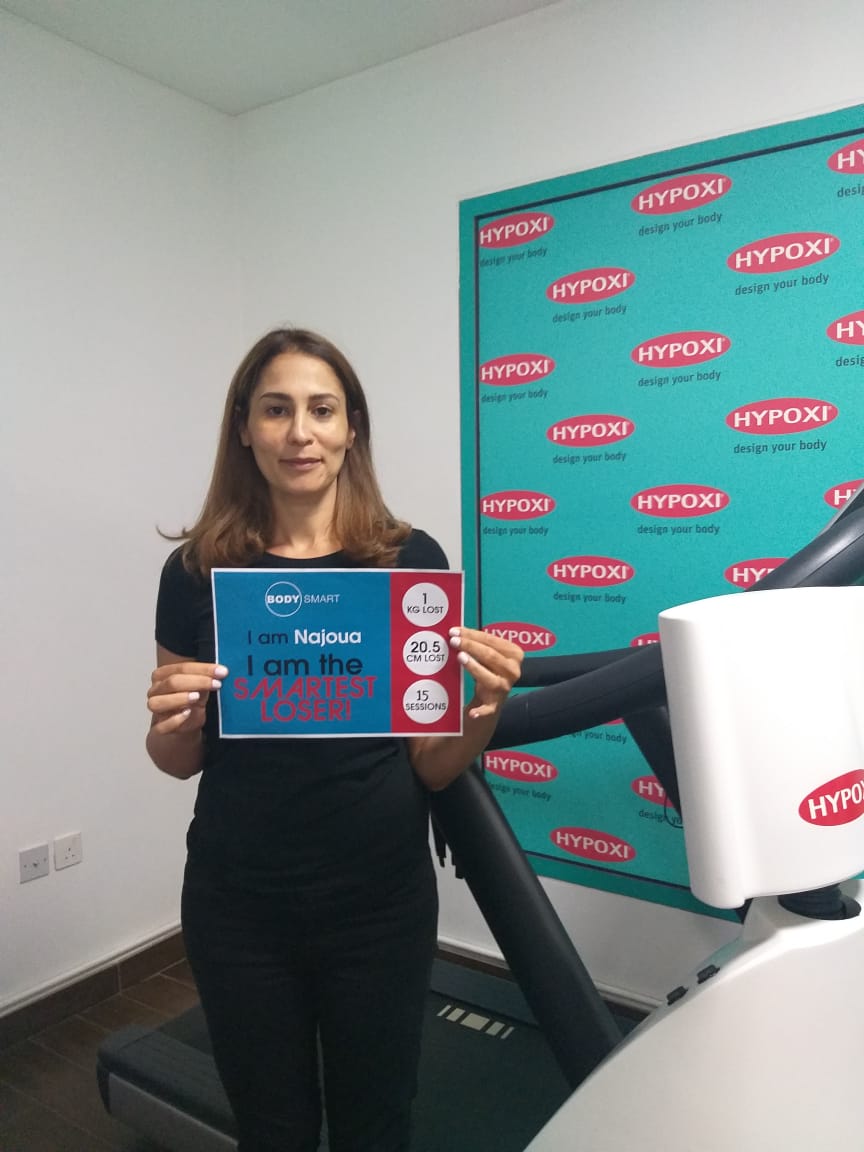 Najoua lost an amazing 20 cm after just 15 sessions. "I am finally getting back in shape" declares a very happy Najoua.  Visible results are achieved faster with Hypoxi than with conventional exercise by increasing blood circulation in problem areas.
THE EXPERIENCE
Najoua thoroughly enjoys coming in for her Hypoxi sessions. "You don't have to spare a lot of time to get great results, especially when you have kids. The 30 minutes of exercise daily means I get enough time to spend with my family after I enjoy my ME time in the studio
THE NEXT STEPS
Najoua knows that weightloss is not an overnight achievement and can sometimes take time. "I would love to continue my HYPOXI sessions to fit in to my favourite black dress from many years ago."
Are you looking to regain your shape or to smooth cellulite? Kick-start your weight-loss journey by booking your FREE TRIAL of HYPOXI or LPG. Call 043638318 or visit www.bodysmart.ae/book-free-trial