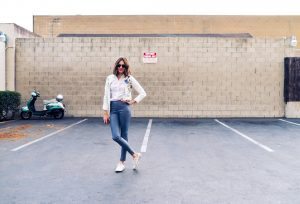 There are so many fads out there on how to lose fat on belly that you do not know which one to believe anymore. Different kinds of diet regimes from certified dietitians promise to bring out those abs that have been hiding all these years. There are also claims of effective exercises that will give you killer abs. Now, it is not to say that none of it is going to work. Having the correct diet and coupled with exercise is the best recipe to losing belly fat.
However, there are also alternative ways to lose that stubborn fat on the tummy. No, you are not going to read about doing a 5 minute exercise that will miraculously make you thinner in a week or taking some diet pill. We're talking about HYPOXI solutions. If you have not heard about it yet, let us tell you that HYPOXI solutions is scientifically proven to reduce belly fat and other targeted areas in the body.
What is HYPOXI solutions?
HYPOXI helps you get rid of fat on targeted areas while you are doing a very light cardio exercise. It uses machines to do vacuum therapy which increases the rate of fat being burned. There are different kinds of programs that you can choose from depending on which areas of the body you are targeting. This method of losing those stubborn fat is a breakthrough and ideal to those who do not want to spend hours at the gym or just do not have the time for it.
It is scientifically proven
There is proof that HYPOXI is the first ever device that has been proven effective. It was patented back in 1997 and experts in the weight loss industry can verify that it is effective. There was a study conducted that involved both men and women. They were two groups for women as well as for the opposite sex. The first group did the vacuum therapy and the second group did a 30 minute cardio exercise. The study showed how the group using vacuum therapy by HYPOXI lost a large percentage of body fat compared to just doing a cardio exercise.
HYPOXI targets different areas of the body
When you are doing regular exercises, it does not target specific areas of your body. You could go running for a year and still not have a flat belly. You look at yourself in front of the mirror and you still do not see that gap between your thighs and your buttocks is not as firm as you want it to be. With HYPOXI solutions, you can target all those areas specifically and remove fat from there making it smaller the way you want it.
If you want to know more on how to lose fat on belly with HYPOXI, contact us at BodySmart and we will answer all questions you may have.