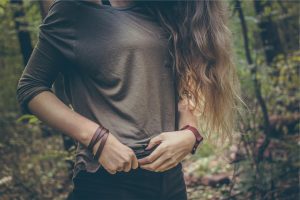 There are a lot of ways  to lose weight. Some spend endless hours in the gym, others take some diet pills, and then there are those who lose unwanted fat naturally through proper diet. With everybody so busy with their careers, not many have the time to go to the gym or spend two to three hours sweating out. When they wake up, the only thing they have time for is to take a bath, get dressed and dash out the door. Perhaps they could grab a cup of coffee if there's a bit of time and that's about it. They come home late in the evening tired and the thought of putting on gym clothes and heading out the door again is just not going to happen. So, how to lose weight fast naturally?
There are a lot of diet pills out there which promise to make you lose weight naturally. However, many of those are not approved by the food and drug authority and it could bring more harm than good. If you choose to take this path, make sure that the pills you are about to take are proven to be safe.
The best way to go about losing weight naturally is through proper diet. You do not need to starve your body of fat just because you are getting rid of it. There are healthy fats that can be found in fruits such as avocado and also from nuts. The best thing about this is that you do not have to worry about long-term side effects. Eating more fruits and vegetables and cutting out a lot of sugar will ensure that you lose those pounds quickly. Drinking green tea is also a big help. Detoxifying your body aids a lot in weight loss.
If you can, try to reduce stress. Reflect on what stresses you out every day. Our body tends to crave fatty food and sweets when it is stressed. They call it stress eating or comfort eating. When you have determined the factors that causes you to stress out, try to get rid of them one by one. We know that it is easier said than done but if you do not start now, you may never start at all. Remember that you should aim for progress, not perfection. No one said it could be done in a day. Progress, not perfection.
Ensure proper hydration. Our body needs the right amount of water for it to function normally. We need six to eight glasses daily. If you have been doing more activities throughout the day, drink more. This will keep you hydrated and not hungry all the time.
If these options are not for you and you are still asking yourself how to lose weight fast naturally, HYPOXI solutions could be the answer for you. It has been proven to be effective and natural.
Learn more about HYPOXI and how it can work for you.