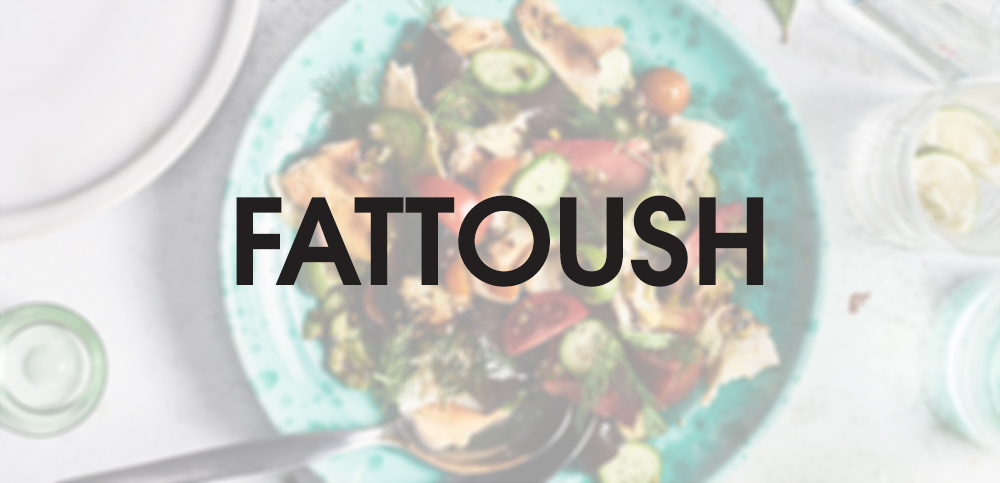 Whether you celebrate Eid Al Adha or not, this classic Arabic recipe is a power salad that is a must-try for anyone. Packed with nutrients, fattoush is a minty favorite that comes in less than 200 calories per serving.
Ingredients:
1 whole wheat pita bread
1 head of romaine lettuce, chopped
2 tomatoes, diced
1 cucumber, diced
1/2 cup thinly sliced red onion
1/3 cup thinly sliced fresh mint
1/4 teaspoon ground black pepper
1/2 teaspoon salt
1/4 cup lemon juice
1 1/4 teaspoons ground sumac
3 tablespoons extra virgin olive oil
[space]
Preparations:
Preheat your oven to 350F
Prepare a baking sheet and place the pita rough-side up. Lightly brush it with 1 tbsp. of oil and sprinkle with 1 tbsp. of sumac. Bake until the pita bread turns into a golden, crisp color. After it's done and has cooled, break into small bite-sized pieces.
On the side, mix lemon juice with salt, pepper, oil, and sumac in a bowl. This will serve as your dressing.
Toss the lettuce, tomatoes, cucumber, onion, mint and the pita pieces to coat with your dressing.
Serve and enjoy!