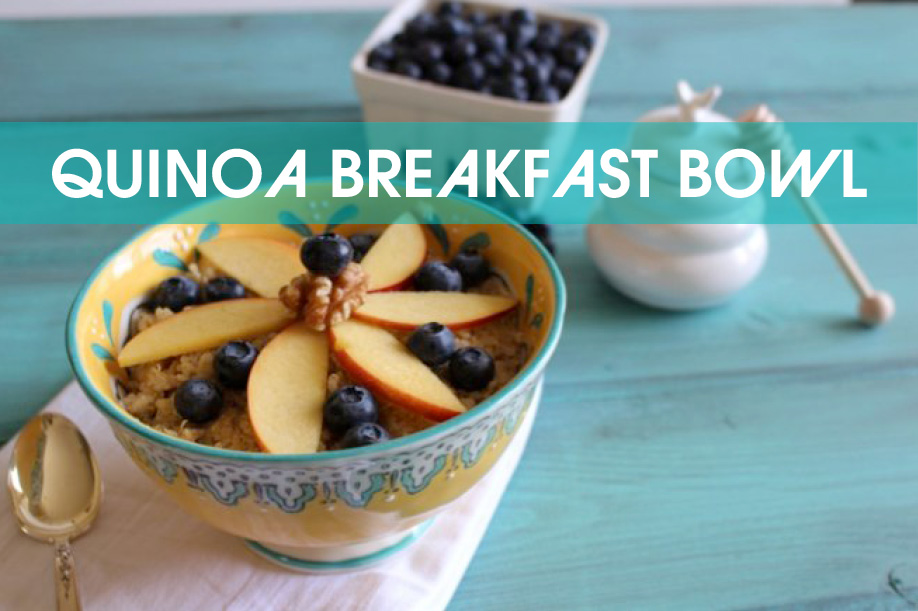 Quinoa breakfast bowls are easy to assemble in your morning stupor which is rich in potassium, calcium and fiber. Prepare in large batches at the beginning of the week and add your toppings! A delicious, hearty, nutrition packed breakfast bowl! The perfect morning meal for Suhoor during Ramadan.
Ingredients:
1 cup quinoa
2 cups coconut milk
1 teaspoon vanilla extract
1 1/2 teaspoon ground cinnamon
1 tablespoons honey
1 nectarine, sliced
1/2 cup blueberries
1/2 teaspoon salt
1/4 cup walnuts, toasted
[space]
Preparations:
Rinse quinoa under cold running water.
Place quinoa and coconut milk in saucepan and bring to a boil and then reduce to a simmer.
Cook for 20 minutes until quinoa is fully cooked.
Stir in vanilla extract, ground cinnamon and honey.
Top with nectarines, blueberries and walnuts.