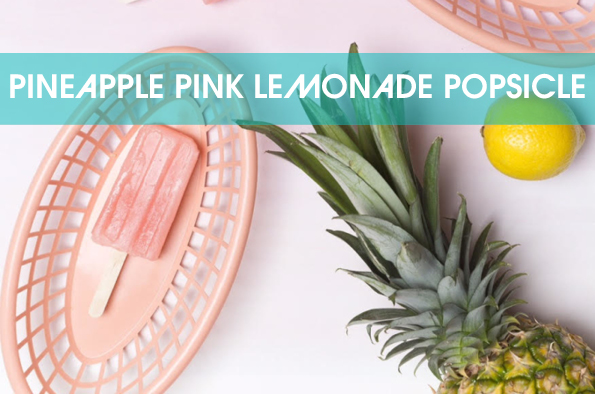 Ice pops are to summer as hot chocolate is to winter. They're an essential cool-down treat and there's nothing more refreshing than an icy cold treat when soaking up some vitamin D.
Ingredients:
20 oz can pineapple tidbits
1/4 cup pink lemonade mix
1 cup water
Preparations:
Boil together in a sauce pan till pineapples take on pink color and let cool.
Blend together and fill molds.
Freeze and enjoy!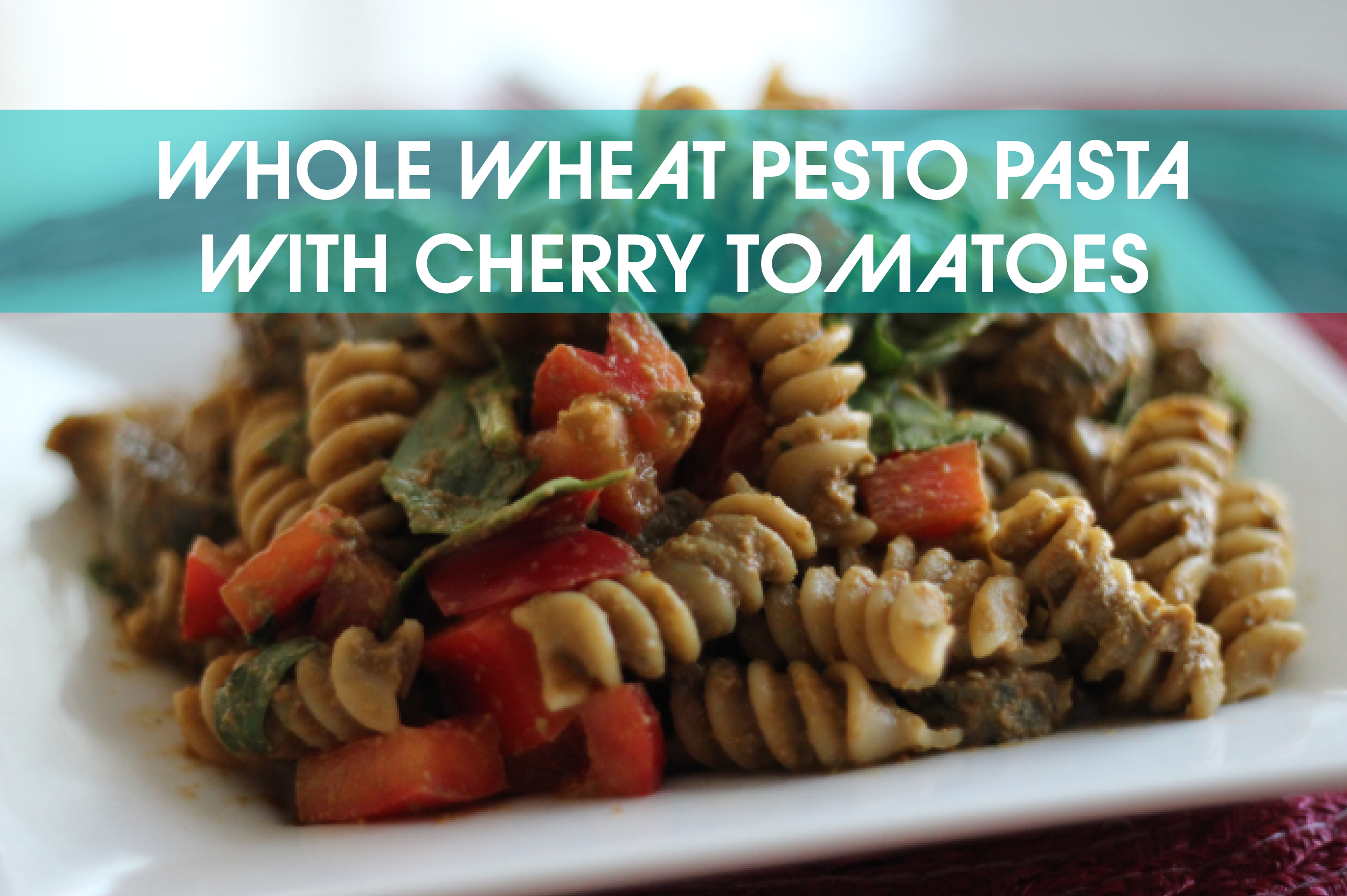 Here's an easy post-HYPOXI recipe from one of our clients that you can make for Iftar.
Ingredients:
1 pound whole wheat pasta
2 cups halved, ripe cherry tomatoes
1 garlic clove finely minced
1 cup spinach
3 tablespoons olive oil
Grated parmesan cheese
Sat & pepper to taste
Preparations:
Place the pesto ingredients into a food processor and pulse until you reach your desired consistency.
Toss the tomatoes with the olive oil, garlic, salt and pepper and set aside.
Bring a large pot of lightly salted water to a boil, then cook the pasta until it is "al dente".
Drain the pasta.
Add the pesto, cherry tomatoes and spinach and toss with the hot pasta over medium high heat until piping hot.
Serve in individual bowls, sprinkling the cheese at the table.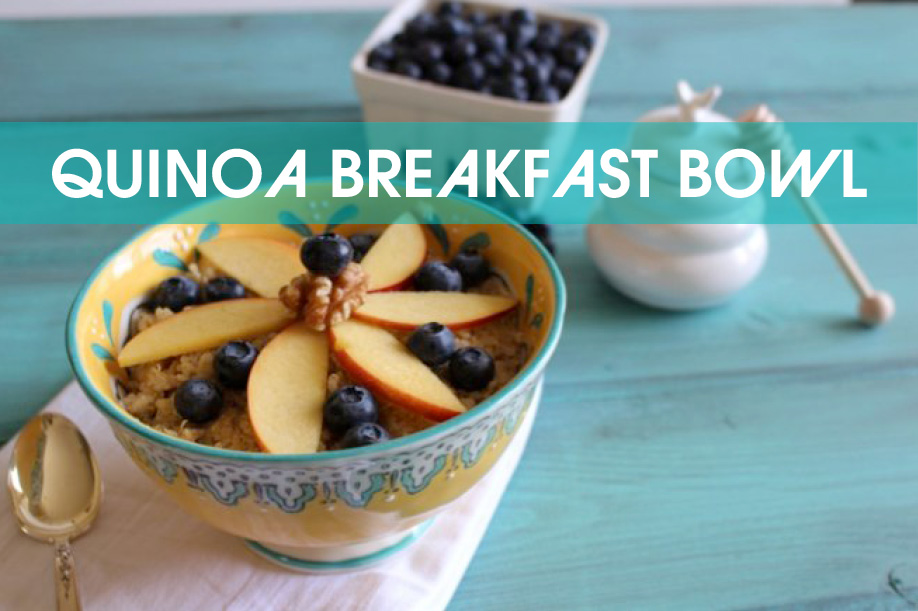 Quinoa breakfast bowls are easy to assemble in your morning stupor which is rich in potassium, calcium and fiber. Prepare in large batches at the beginning of the week and add your toppings! A delicious, hearty, nutrition packed breakfast bowl! The perfect morning meal for Suhoor during Ramadan.
Ingredients:
1 cup quinoa
2 cups coconut milk
1 teaspoon vanilla extract
1 1/2 teaspoon ground cinnamon
1 tablespoons honey
1 nectarine, sliced
1/2 cup blueberries
1/2 teaspoon salt
1/4 cup walnuts, toasted
Preparations:
Rinse quinoa under cold running water.
Place quinoa and coconut milk in saucepan and bring to a boil and then reduce to a simmer.
Cook for 20 minutes until quinoa is fully cooked.
Stir in vanilla extract, ground cinnamon and honey.
Top with nectarines, blueberries and walnuts.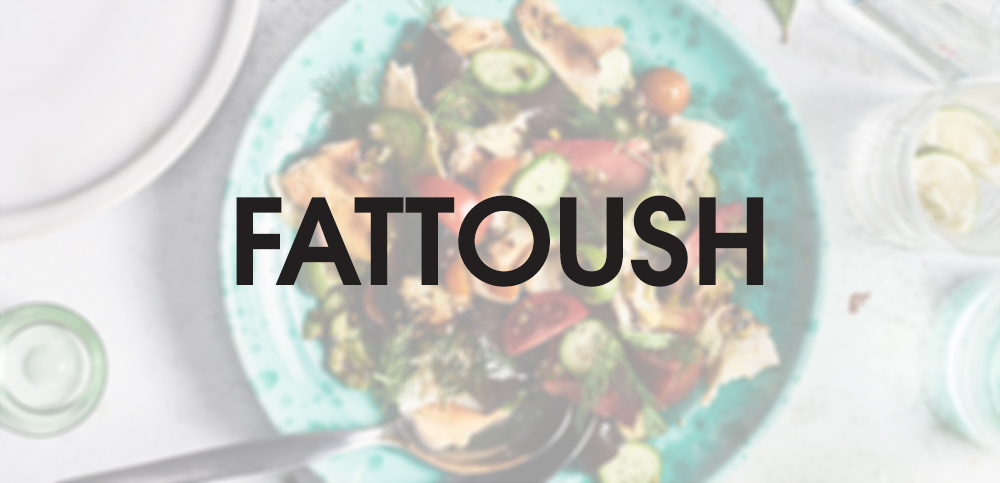 Whether you celebrate Eid Al Adha or not, this classic Arabic recipe is a power salad that is a must-try for anyone. Packed with nutrients, fattoush is a minty favorite that comes in less than 200 calories per serving.
Ingredients:
1 whole wheat pita bread
1 head of romaine lettuce, chopped
2 tomatoes, diced
1 cucumber, diced
1/2 cup thinly sliced red onion
1/3 cup thinly sliced fresh mint
1/4 teaspoon ground black pepper
1/2 teaspoon salt
1/4 cup lemon juice
1 1/4 teaspoons ground sumac
3 tablespoons extra virgin olive oil
Preparations:
Preheat your oven to 350F
Prepare a baking sheet and place the pita rough-side up. Lightly brush it with 1 tbsp. of oil and sprinkle with 1 tbsp. of sumac. Bake until the pita bread turns into a golden, crisp color. After it's done and has cooled, break into small bite-sized pieces.
On the side, mix lemon juice with salt, pepper, oil, and sumac in a bowl. This will serve as your dressing.
Toss the lettuce, tomatoes, cucumber, onion, mint and the pita pieces to coat with your dressing.
Serve and enjoy!
Based on a popular Chinese dish, these fun wraps also make appealing appetizers for entertaining. Make it a meal; Serve with chile-garlic sauce and rice vinegar for extra zip; toss diced mango and strawberries with lime juice for a quick dessert.
4 servings, 1 1/4 cups filling for about 6 wraps each/ Active time: 30 minutes / Total Time: 30 minutes
INGREDIENTS:
* 1/2 cup water
* 1/2 cup instant brown rice
* 2 teaspoons sesame oil
* 1 pound 93% – lean ground turkey
* 1 tablespoon minced fresh ginger
* 1 large red bell pepper, finely diced
* 1 8-ounce can water chestnuts, rinsed and chopped
* 1/2 cup reduced-sodium chicken broth
* 2 tablespoons Hoisin sauce, (see note)
* 1 teaspoon five-spice powder, (see note)
* 1/2 teaspoon salt
* 2 heads Boston lettuce, leaves separated
* 1/2 cup chopped fresh herbs, such as cilantro, basil, mint and/or chives
* 1 large carrot, shredded
PREPARATION:
1. Bring water to a boil in a small saucepan. Add rice; reduce heat to low, cover and cook for 5 minutes. Remove from the heat.
2. Meanwhile, heat oil in a large nonstick pan over medium-high heat. Add turkey and ginger, cook, crumbling with a wooden spoon, until the turkey is cooked through, about 6 minutes. Stir in the cooked rice, bell pepper, water chestnuts, broth, hoisin sauce, five-spice powder and salt; cooked until heated through, about 1 minute.
3. To serve, divide lettuce leaves among plates, spoon some of the turkey mixture into each leaf, top with herbs and carrot and roll into wraps.
Nutrition:
Per serving:285 Calories; 11 g Fats; 3 g Sat; 1 g Mono; 66 mg Cholesterol; 24 g Carbohydrates; 26 g Protein; 5 g Fiber; 543 mg Sodium; 390 mg Potassium
1 Carbohydrate serving
Exchanges: 1/2 starch, 2 vegetable, 3 lean meat
TIP & NOTES
* Make Ahead Tip: Prepare the filling (through step 2), cover and refrigerate for up yo 1 day. Serve cold or reheat in microwave.
* NOTES: Hoisin sauce is a spicy, sweet sauce made from soybeans, chiles, garlic and spices. It will keep in the refrigerator for at least a year.
* Often a blend of cinnamon, cloves, fennel seed, star anise and Szechuan peppercorns, five-spice powder was originally considered a cure-all miracle blend encompassing the five elements (sour, bitter, sweet, pungent, salty). Look for it in the supermarket spice section.
¼ cup dry quinoa
1 large red bell pepper
1 tbsp extra-virgin olive oil
¼ cup minced red onion
¼ tsp minced garlic
¼ cup baby spinach
¼ cup sliced white button mushrooms
½ tsp salt free Italian herb dressing
¼ Cup finely shredded low fat cheddar
Preheat oven to 350º F. Place quinoa and ½ cup water in a small saucepan and bring to a boil. Reduce to a simmer, cover and cook until all water is absorbed (about 5 minutes).
Set aside and keep covered.
While quinoa cooks, use a sharp knife to cut the top off the pepper and remove the seeds and membranes; keep the pepper whole. Set aside.
Heat a medium skillet on medium-high; add olive oil. Add onion and sauté until vegetables are slightly tender ( about 4 minutes)
Transfer sautéed vegetables to a bowl. Mix in cooked quinoa and gently fold in cheddar.
Fill pepper with the mixture
Place in a baking dish and bake uncovered for 15 minutes or until pepper is slightly charred.
• 4 Servings
•PREP: 15 mins
•COOK: 20 mins
•READY IN: 35 mins
• 120 g Chicken Breast Sliced and Grilled
• 8 Large Strawberries Quartered
• 120 g Red Seedless Grapes Bunch
• 1/4 Cucumber Chopped
• 1/2 Romaine Lettuce Roughly Shredded
• 1/2 Small Radicchio Lettuce Roughly Shredded
• 1/2 Red Onion Thinly Sliced
• 120 g Feta Cheese Cubed
• 60 g Wholemeal Bread
• 1 Clove Garlic
• Cooking Spray
• 80 ml Rapberries
• 1 teaspoon Honey
• 80 ml Raspberry Vinegar (or use red wine vinegar)
• Salt and Pepper To Taste
1.Preheat an oven to 200c or 400f
2.Lightly toast the bread, then spray with some oil, place on a baking sheet. Cut the garlic clove in half and rub this all over the bread. Then roughly chop bread into crouton sizes. Place in the oven and bake until golden all over and crisp.
3.Mix together the two types of lettuce with the cucumber and red onion. Divide this among two plates.
4.Top each plate with the strawberries, grapes, chicken, feta and croutons.
5.Blend all the dressing ingredients together with a hand blender and drizzle over the salad.
Supplied by Carole Holditch – Good Habits Dubai
Ingrediants:
1 Peach cut into 1/2 inch slices (1/2 cup)
2 Kiwis peeled and sliced into 1/4 inch rounds
3/4 Cup strawberries, finely chopped
1/2 Cup blueberries
1/2 Cup raspberries
1 & 1/2 cups of sugar free fruit punch or 100% white-grape juice
Buy
You can find ice pop molds at grocery stores and drugstores, or just use small cups and Popsicle sticks. Each recipe will make 6 to 8 pops, depending on the size of your molds.
Freeze
To finish each recipe, pour the mixture into molds and insert sticks. If using cups, freeze until partially frozen and slushy, about 30 minutes, then insert sticks. Freeze until firm, at least 6 hours.
Serve
To remove, run hot water over the outsides of the molds for a few seconds, then gently pull the sticks
* Different fruit can also be used according to taste and personal preferance. For a sweeter treat add some honey!
METHOD:
Heat oven to 200C/180C fan/gas 6. Cut peppers and squash into bite-size pieces (leave skin on the squash). Tip all the veg into a baking tray, add garlic, 2 tbsp oil and seasoning, then mix and roast for 20 mins. Add onion, cumin, harissa and almonds. Roast for another 20 mins, then cool.
Put couscous into a large bowl, pour over the stock, cover, then set aside for 10 mins. Fluff up with a fork. 
In a bowl, mix zest, juice and remaining oil. Squeeze garlic pulp from skins into the bowl, mash well and fold in the mint. Pour over the veg, then toss with the couscous.
Nutritional Information:
399 kcalories, protein 11g, carbohydrate 58g, fat 18 g, saturated fat 2g, fibre 5g, sugar 14g, salt 0.86 g
Prep 10 mins
Cook 40 mins
Serves 2
Preparation and cooking time: 10 mins
Low -fat, Super healthy
Method
Flake the fish into a bowl, then stir in the quark and horseradish sauce to taste. Season with black pepper and squeeze of lemon juice.
Toast the bread, then top each piece with cucumber and watercress. Spoon half the trout pâté on top of each and serve with halved cherry tomatoes on the side.
TIP:
Qark is a low-fat, low-salt, soft cheese. You could also use light soft cheese or half-fat créme fraìche.
Trout is a fabulous fish. It has lovely, delicate flavour and, while an excellent source of those all-important omega-3 oils, contains just a third of the calories of salmon.
Per Serving:
268 calories, protein 29g, carbohydrate 25g, fat 7g
Source: Good Food Magazine August 2009
Rolls:
1/2 cup golden raisins
1/2 cup dried currants
1/4 cup warm orange juice
4 1/4 cups all purpose flour
1 cup whole-grain pastry flour
1 teaspoon salt
1 teaspoon grated lemon rind
1 teaspoon grated orange rind
1/2 teaspoon ground cinnamon
1/4 teaspoon grated whole nutmeg
1 package quick-rise yeast
1 cup warm fat-free milk
1/4 cup honey
1/4 cup unsalted butter, melted
2 large eggs, lightly beaten
cooking spray
1 tablespoon water
1 large egg white
Glaze:
1 cup powdered sugar
1 tablespoon 2% reduced-fat milk
1 teaspoon fresh lemon juice
Preparation
To prepare rolls, combine first 3 ingredients in a small bowl; let it stand 10 minutes. Drain fruit in a colander over bowl, reserving fruit and juice.
Weigh or lightly spoon in 510 grams ( 4 cups plus 2 tablespoons) all purpose flour and pastry flour into dry measuring cups; level with a knife. Combine flours, salt and next 5 ingredients (through yeast) in the bowl of a stand mixer with dough hook attached; mix until combined. Combine reserved orange juice, fat-free milk, honey, butter and 2 eggs in a bowl, stirring with a whisk. With mixer on, slowly add milk mixture to flour mixture; mix at medium-low speed 7 minutes. Turn dough out onto a lightly floured surface. Add reserved fruit. Knead 2 minutes or until smooth and elastic; add enough of remaining 2 tablespoons all-purpose flour, 1 tablespoon at a time, to prevent dough from sticking. Place dough in a large bowl coated with cooking spray, turning to coat top. Cover and let rise in a warm, dry place, free from drafts, 1 hour or until doubled in size. Punch dough down, cover and let it rest 5 minutes. Divide into 24 equal portions, roll each portion into a ball. Place rolls in muffin cups coated with cooking spray. Cover and let rise for 1 hour or until almost doubled in size.
Preheat oven to 180 degrees.
Combine 1 tablespoon water and egg white; stir with a whisk. Gently brush rolls with egg white mixture. Bake at 180 degrees for 20 minutes or until golden, rotating pans once during baking. Remove from pans, cool 10 minutes on a wire rack.
To prepare glaze, combine powdered sugar and remaining ingredients in a bowl; stirring with a whisk. Microwave at HIGH for 20 seconds or until warm. Spoon glaze into a zip-top  plastic bag. Seal bag, snip a tiny hole in 1 corner of bag. Pipe a cross on top of each warm roll.
Nutritional Information (amount per serving)
Calories 179
Fat 2.8g
Saturated fat 1.4g
Protein 4.5g
Grilling a whole fish sounds intimidating, but it's actually easier than grilling fillets, which can fall apart on the grill and be tricky to flip. This sturdy whole fish is simply stuffed with aromatic oregano, thyme, and lemon and topped with a healthy, flavourful chopped "sauce" of grilled olives, onion and artichokes. Serve some Lemon-Oregano Roasted Potatoes and a Green Leafy Salad on the side.
If you're using wooden skewers, soak them in water for at least 30 minutes beforehand so they don't burn on the grill.
Ingredients
For the topping:
6 (10-inch) metal or wooden skewers (soak wooden skewers in warm water for 30 minutes to avoid burning on the grill)
1 (14-ounce) jar marinated artichoke halves, drained
1 medium red onion, cut into quarters and the layers separated
3/4 cup pitted kalamata olives
vegetable oil, for coating the grill, skewers and lemon halves
2 medium lemons
1 teaspoon finely chopped fresh oregano leaves
1 teaspoon finely chopped fresh thyme leaves
kosher salt
freshly ground black pepper
For the fish:
1 (2- to 2.5 pound) cleaned and gutted whole striped bass, black seabass, snapper or barramundi (from a 3 – 3.5 pound whole uncleaned fish)
kosher salt
freshly ground black pepper
7 fresh thyme sprigs
1 tablespoon olive oil
Instructions
For the topping:
Heat an outdoor grill to medium high (about 375 – 425 F)
While the grill is heating, prepare the skewers: Thread an equal number of the artichokes onto 2 skewers. Thread an equal amount of onion onto 2 more skewers, leaving about 1/4 inch of space in between the pieces. Thread an equal number of the olives onto the remaining 2 skewers. Brush the skewers all over with vegetable oil; set aside. Slice the lemons in half, reserving one of the halves for the fish.
When the grill is ready, rub the grill grates with a towel dipped in vegetable oil. Brush the cut sides of the remaining 3 lemon halves with oil. Place the lemons on the grill cut-side down, cover the grill, and cook until grill marks appear and the lemons are slightly softened, about 3 to 4 minutes. Remove to a baking sheet or large dish and set aside.
Place all of the skewers on the grill , cover the grill, and cook, flipping once, until the olives are slightly shriveled and the artichokes have grill marks, about 6 minutes. Continue to cook the onions until they're slightly charred and softened, about 3 minutes more. Transfer to the baking sheet or large dish with the lemon halves and let cool slightly.
When cool enough to handle, remove all of the olives, artichokes, and onions from the skewers, cut into medium dice, and transfer to a medium bowl. Squeeze the juice from 2 of the grilled lemon halves over the vegetables, add the oregano and thyme, and stir to combine.
Taste and season with salt and pepper as needed.
Cut the remaining grilled lemon half into 4 pieces. Place the vegetable topping and the lemon pieces in a warm spot or cover with foil. Reduce the grill heat to medium (about 350 to 400F) and prepare the fish.
For the fish:
Thinly slice the reserved, ungrilled lemon half. Rinse the inside and outside of the fish in cold water and pat dry with paper towels. Generously season the inside of the fish with salt and pepper. Stuff the thyme and oregano sprigs and lemon slices inside. Rub the outside of the fish with the olive oil and season with salt and pepper.
Rub the grill grates again with vegetable oil. Place the fish on the grill and cover the grill. Cook until the bottom half of the fish is opaque all the way through and the bottom skin is crispy, about 9 minutes. Using a pair of tongs to hold the fish closed, carefully flip the fish over using a flat spatula and cook until the second half is opaqued all the way through and the skin is crispy, about 9 minutes more. Remove to a large serving dish and serve with the reserved topping and grilled lemon pieces.
This was declared the national dish of South Africa by the United Nations Women's Organisation in 1954. It has a varied heritage: the Dutch brought ground meat to the local cuisine, the spices were introduces by the slaves from Indonesia and the presentation is reminiscent of English shepherd's pie. This warming meal is just what you need on these cold winter's nights!
Recipe yields: 8 portions
Portion size: 100g
10ml olive oil
1 medium onion, peeled and chopped (125g)
1kg lean beef mince
5ml ground ginger
15ml mild curry powder
7ml turmeric
1ml white pepper
7ml salt
60ml diabetic apricot jam (70g)
30ml vinegar
15ml Worcestershire sauce
2 thick slices brown bread (90g)
4 lemon or bay leaves
2 medium eggs, beaten (100g)
125ml low-fat milk
Heat the oil and stir-fry the onion until translucent. Add the mince and stir-fry until the meat changes colour.
Stir all the spices, salt, jam, vinegar and Worcestershire sauce into the fried meat.
Soak the bread in water, then squeeze out all the excess water. Crumble the bread and add. Stir to mix.
Spoon the meat mixture into a greased ovenproof dish and spread it out evenly. Tear the lemon leaves lengthways, or break the bay leaves in half, and stick them into the meat mixture. Beat the eggs and milk together and pour over the meat.
Bake for 35 to 40 minutes at 180 C until the custard has set.
Serve hot with yellow rice, carrots with orange sauce and boiled green beans.
Nutritional information per portion:
Calories: 304 kcal
Protein: 29,3g
Fat: 13,7g
Chol: 140,8mg
Fibre: 1,4g
GI: low (38)
GL: 6
Blueberries are wonderfully versatile fruits. They are great eaten fresh or cooked in pies or muffins and if you have a surplus in season, freeze them quickly and they won't lose their valuable nutrients. Fresh blueberries are one of the best sources of vitamin C.
Makes 9 small muffins
250g (9oz) wholegrain plain flour
2 teaspoons baking powder
25g (1oz) raw cane sugar
150ml (1/4 pint) skimmed milk
1 medium egg
2 tablespoons vegetable oil
200g (7oz) blueberries – fresh or frozen
Preheat the oven to 180C/350F/gas mark 4.
Line nine holes of a muffin tray with paper muffin cases.
Mix the flour, baking powder and sugar together in a large mixing bowl.
In a separate bowl, whisk the milk, egg and oil together. Make a well in the centre of the flour and quickly fold in the liquid then add the blueberries.
Divide the mixture between the muffin cases and bake for 25-30 minutes until risen and golden. You can test whether the muffins are cooked by lightly pressing one; if the top springs back, they are ready.
Per muffin:
141 kcal
4g fat
0.5g saturated fat
0.15g sodium
Source: Antony Worrall Thompson's GI DIET
Makes 24 muffins
300g dates, chopped
250ml (1 cup) boiling water
10ml (2 tsp) bicarbonate of soda
2 extra large eggs
30ml (2tbsp) oil, macadamia, walnut, carotino or canola
15ml (1 tbsp) vanilla essence
250ml (1 cup) plain fat free yogurt
2 small apples, peeled and grated
125ml (1/2 cup) fat free milk
500ml (2 cups) cake flour
15ml (3 tsp) baking powder
5ml (1 tsp) salt
250ml (1 cup) oat bran
If you are using the compressed block type of dates, break the dates apart. Place them in a bowl. Pour the hot water over them and stir in the bicarbonate of soda. Set aside.
Preheat the oven to 220 decrees celcius. Line two 12-hole muffin pans with paper cups or spray with non-stick cooking spray.
In a large mixing bowl, beat the eggs until light and fluffy.
Add the oil, vanilla essence, yogurt, grated apples and milk, and mix until just blended.
Sift the cake flour, baking powder and salt on top of the egg mixture. Add the oat bran and mix well.
Mash the soaked dates, or puree them if they are still too firm to be mashed by hand. add them to the batter and stir until thoroughly mixed.
Spoon the mixture into the muffin pans or paper cups.
Place them in the oven and reduce heat to 190 degrees celcius, then bake for 25 minutes.
Take the muffins out of the oven and leave to cool in the pans for a few minutes. Turn them out and place them on a cooling rack to cool completely.
Store in the fridge for up to 3 days.
Nutrients per muffin
GI 61
Carbohydrates 22g
Protein 3g
Fat 2g
Calories 149
GL 13
Fibre 2g
Newsletter
Wisdom